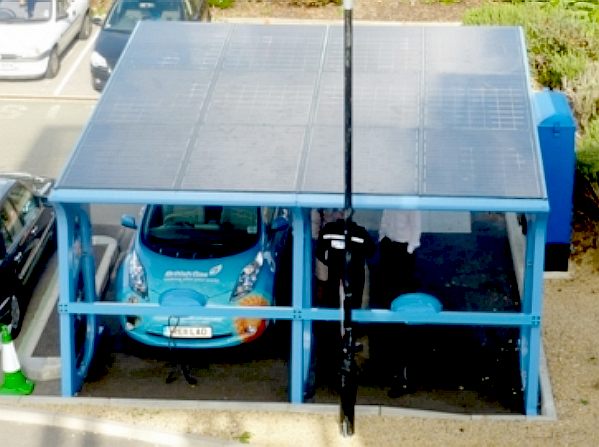 BRITISH GAS 2011
This year (2011), we are entering our Nissan LEAF electric cars into the RAC Future Car Challenge which runs from Brighton to London on 5th November 2011.

At the wheel of our cars will be Robert Llewellyn and Mark Goodier, both of whom have had plenty of practice at economical driving owing to the fact that their houses are fully equipped with British Gas electric vehicle charging points and solar panels to provide electricity to power their cars.

We've also invited the team from Miles Per Litre, a site dedicated to lowering the cost of motoring, to keep them company during the rally. However to get a bit of practice in, this week Ben and Rebecca popped into our offices to check out our Nissan LEAF pool cars in action. They also brought our friendly Neighbourhood Inspector Roger Nield from Surrey Police along for the ride, to see if electric cars may have a role in lowering the costs and environmental emissions of local policing.

We took delivery of our two Nissan LEAF electric vehicles back in June 2011 to act as company pool cars. These are parked under dedicated solar canopies that have been installed at both our Windsor and Staines offices, which also have wall mounted charging units installed, allowing drivers to simply plug the car in as required using the provided charging cable.

As the Miles Per Litre crew set about reviewing the Nissan LEAF, they had a real insight into just how much a part of our everyday activities these electric vehicles really are! Unfortunately we had to interrupt their filming to use one of the cars to run a member of staff to A&E after they'd injured their ankle falling over. Our security guard ran the staff member down the road to the local hospital, dropped them off and then came back to put the car on charge until they needed to be collected. No electricity drawn from the National Grid, truly zero emissions.

Check out Miles Per Litre's Nissan LEAF video review below.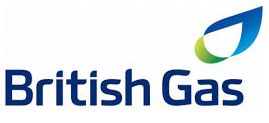 BRITISH GAS BECOMES RAC ENERGY PARTNER

British Gas has signed an agreement to become the official energy and charging partner for the annual RAC Future Car Challenge.

Run by the Royal Automobile Club, entrants attempt to drive the 60 mile route from Brighton to London using the least amount of energy possible. This year's challenge is set for Saturday 5 November and is open to electric, hybrid, hydrogen and low-emission combustion engine cars and LCVs.

The sponsorship would appear to be a natural fit for the utilities company as it also has preferred supplier of EV charging points for Nissan, Renault, and Hitachi Capital's EV Lease offering.

British Gas has also confirmed it is to enter two cars into the challenge – both with celebrity drivers; radio presenter Mark Goodier, the first person in the UK to get their LEAF, and TV presenter/actor Robert Llewellyn, and fellow electric car enthusiast.

Dean Keeling, Managing Director of British Gas Smart Homes, said: "The RAC Future Car Challenge is an exciting event for the world of low-emission driving and British Gas is delighted to be powering it, helping to make electric vehicles accessible to all.

"We want to make the process of running an electric car hassle-free by installing smart meters, supplying cheaper electricity through our new tariff and advising consumers on when to charge to reduce their carbon footprint."

Next year will see British Gas launch a new tariff which will allow electric car owners to pay as little as 1.59p per mile to power their car. By signing up to the special tariff drivers will also get a fancy smart meter installed which puts an end to estimated bills and gives access to smart appliances.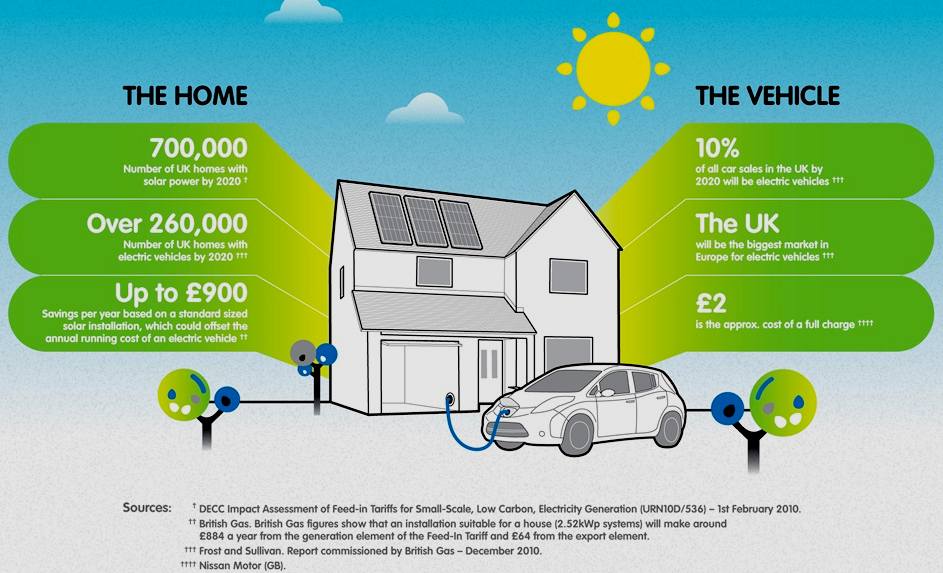 BRITISH GAS HOME CHARGING FOR NISSAN LEAF OWNERS
British Gas has been named as the preferred supplier of EV recharging points for the Nissan Leaf, which makes its first UK deliveries this month. A deal between the energy giant and the Japanese car maker means that British Gas will supply and install electric car charging points in homes and businesses across the country, to help support the uptake of the electric model dubbed the UK's 'first affordable, mass-produced electric car'. The installed charge points will make it easier and quicker for EV owners to charge their cars rather plugging them directly into the home electrical system. Using a higher voltage, 16 Amp supply, the Leaf can be fully recharged in just eight hours.
British Gas can also help Nissan Leaf customers upgrade their home by installing solar panels - so they can recharge their car for free and even better-without any nasty emissions. The Nissan Leaf, which is available to test drive at showrooms from March 1, is much cheaper to run than petrol cars, with a full charge costing less than £2 even using conventional electric supply, which gives the Leaf a range of around 100 miles. Recharging at home, using a 16 Amp supply is expected to be the preferred method of recharging because it is convenient.
Customers can pay £995 for the installation of a charging point by one of British Gas' nationwide network of qualified installers. The deal includes three years of free British Gas Home Electrical Cover™ which gives the customer unlimited call outs for all home electrical repairs, including parts and labour. Prices for solar panels start at around £9,000. As well as providing the home with free renewable electricity, the panels will also provide a yearly income thanks to the Feed-in Tariff - a scheme that pays owners of solar panels for the renewable electricity they generate. Experts predict that by 2020, electric vehicles could account for approximately 10 per cent of all cars sold in the UK. This equates to 260,000 UK households owning an electric vehicle. With 700,000 homes expected to have solar panels by 2020, there is major potential for those households with both solar panels, electric vehicles and charging points to run their cars for free.
The average annual earnings of up to £900 generated by a standard-sized domestic solar panel installation can offset the average annual running costs of a Nissan Leaf. Phil Bentley, Managing Director of British Gas, said: "From today, Britons can drive an electric car powered by solar energy. The home of the future is here. A British Gas home with charge points, solar panels and smart meters is now a reality. "We want our customers to use greener and cheaper energy. Partnering with Nissan on powering their electric cars is a very exciting driver of growth for British Gas as electric vehicles move into the mainstream." Paul Willcox, Managing Director of Nissan Motor (GB), said: "The Nissan Leaf is pioneering the electric car revolution in the UK. Leaf drivers will be 'filling up' with cheaper, cleaner fuel. Teaming up with a trusted brand like British Gas, Britain's biggest supplier of electricity to homes, means that Nissan's Leaf buyers can be assured of prompt and professional service when having their home 'filling station' installed."

CENTRICA
Centrica plc is a British multinational utility company with its headquarters in Windsor, Berkshire. Its principal activity is the supply of electricity and gas to businesses and consumers in the United Kingdom and North America. It is the largest supplier of gas to domestic customers in the UK, and one of the largest suppliers of electricity, operating under the trading names Scottish Gas in Scotland and British Gas in the rest of the UK. It is also active in the exploration and production of natural gas; electricity generation; and the provision of household services including plumbing.

Centrica is listed on the London Stock Exchange and is a constituent of the FTSE 100 Index. It had a market capitalisation of approximately £15 billion as of 23 December 2011, the 26th-largest of any company with a primary listing on the London Stock Exchange.

CENTRICA'S STRATEGIC PRIORITIES

Centrica have refreshed their strategic priorities to position the company to best advantage in a rapidly evolving energy world.

Innovate to drive service excellence and growth

* Lead with great service and efficient operations
* Enable our customers to control their energy use in a simpler, smarter way
* Grow in selected markets, building on our leading capabilities

Integrate our natural gas business, linked to our core markets

* Grow and diversify our exploration and production portfolio for value
* Develop our midstream business to integrate along the gas value chain
* Maintain a low carbon power hedge and invest where we see value

Increase our returns through efficiency and continued capital discipline

* Further develop organisational capability
* Continuously focus on safety
* Deliver value to shareholders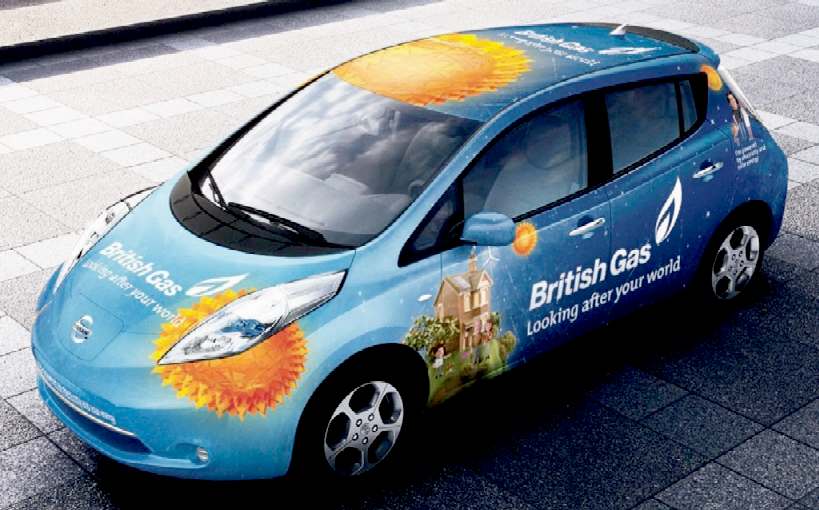 NISSAN LEAF ECO TARGETS
Japanese carmaker Nissan is arguably more deserving than any other company of our green hero accolade: after all, it is the largest manufacturer of all-electric vehicles in the world. However, it is for its work to turn itself green from the inside out that we have chosen it for recognition on our one year anniversary.

Nissan's impressive achievements beyond the road were highlighted on June 23 when it reported its global corporate activities for fiscal year 2013. Despite a massive leap in car production for the year – of 5.1 per cent – the carmaker was actually able to drive down its overall CO2 emissions by two per cent. Nissan Leaf production at Sunderland places it firmly on track to achieve its goal of reducing its CO2 emission output by 20 per cent in the year 2016, compared to 2005.

Known as the Nissan Green Program 2016, this environmental action plan was designed to cut emissions from its manufacturing, distribution, office and retail activities across Japan, China, North America and the EU. So far the company is on target with an overall reduction in emissions of 15.4 per cent.

How has this been achieved?

At the heart of Nissan's efforts has been a host of corporate activities that have focused on power conservation. For example, the carmaker has moved its energy procurement activities to sources that are more sustainable: including both solar power and biomass. Indeed at its Aguascalientes plant in Mexico, Nissan is relying on wind turbines to help power the factory.

In its home country of Japan meanwhile, the focus has been on targeting renewable energy sources. It hopes to increase the amount of renewable energy it purchases from 5,200MWh, to around four times that figure in 2016. Its efforts have been boosted by the new Power Producers and Suppliers System that has seen the energy market in Japan deregulated with new suppliers, including those relying on sustainable resources, entering the market. This has been particularly useful for Nissan in terms of the quick chargers it uses at sales outlets across the country, to demonstrate the benefits of the Nissan LEAF.

We are particularly proud of the LEAF of course, because production is centred on the Sunderland plant in the North East of England: indeed more than 13,000 models had rolled off the production line by the time that the first anniversary was celebrated. The success of the electric car is undeniable: it is the world's best seller and, as electric cars become more of a realistic alternative due to the increase in charging infrastructure, those sales are likely to continue to rise: they have doubled year on year across Europe. Nissan has also outlined a clear target for domination of the vital Chinese market: where it wants to account for one fifth of all electric car sales.

The carmaker has certainly made a significant investment into the vehicle's success: over four years it spent around £420million on the Sunderland plant alone, just to make it "electric car ready". The result is that the present, and recently refreshed, LEAF model offers a driving range of 124miles and can be recharged in just four hours.


CHINA

According to Bloomberg, Nissan expects that EV sales in China will rise by 100,000 to 400,000 vehicles a year by 2017-18, when the brand hopes to secure around 20 per cent of the market.

China is widely expected to become one of the most important for EVs in the coming years as central and local governments encourage their uptake with consumer subsidies, as part of measures to tackle the country's infamous air pollution problem. Restrictions to the registration of combustion cars in a number of key cities including the capital, Beijing are also expected to encourage potential owners to choose plug-in vehicles to get around the problem of limited allowances.

To help meet this rising demand, Nissan plans to start selling its first electric car under its new China-only brand; Venucia. The new e30 will make its market debut later this year and is based on the R30 – a low-cost supermini fitted with a 1.2 litre petrol engine.

The carmaker has already begun running EV pilots of the new E30 in the selected cities of Dalian, Guangzhou and Xiangyang to help spark local interest in the new model. A total of 300 E30s have recorded a total mileage of one million km since the programs started in December 2013.

The firm's LEAF electric supermini remains the world's top selling electric car; but in order to keep its crown, the company knows that cracking the Chinese market in the coming years will be key.

"China is serious about pushing the adoption of new-energy vehicles, and no other country can compare with the subsidies that it's giving out," Jun Seki, head of Nissan's China business told Bloomberg, adding; "The charging infrastructure will improve as sales volumes rise."

Nissan hopes that the Venucia brand – launched especially to sell budget cars in the Chinese market – will achieve an increase in sales of 50 per cent in 2014, having sold more than 100,000 units in 2013.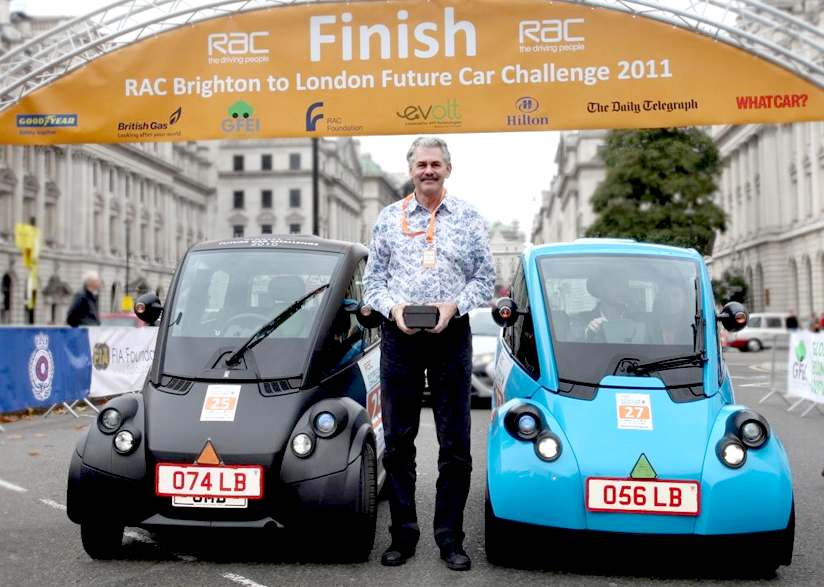 Gordon Murray was crowned the successful winner of last Saturday's RAC Future Car Challenge, the second time the former F1 designer has won the energy efficiency competition. Over 60 cars took part in the 60 mile challenge to London, with a range of electric, fuel cell, hybrid, fuel efficient diesel and petrol cars at the starting line at Madeira Drive, Brighton on Saturday morning. Many of the models had never been seen before on UK roads.

Gordon Murray Design's T.27 electric car was crowned the Overall Energy Efficiency champion. The firm's T.25 petrol car won the inaugural Future Car Challenge which ran last year. Speaking of his win, Gordon Murray said: "It is the first time we have showcased the T.27 on the UK roads. This is the only event in the world that demonstrates real cars, in real conditions, that is measured independently and in the public eye. It's a fantastic showcase for technology and The Royal Automobile Club should be proud of the event. Last year we won with our petrol car the T.25 entry and this year our electric car the T.27. Both of which clearly demonstrates that lightweight is the biggest tool we have for reducing emissions. "

RAC FUTURE CAR CHALLENGE NOTE: Following a late decision by its title sponsor to withdraw support, the Royal Automobile Club was left with no alternative but to cancel the 2013 driving challenge. A display area to showcase manufacturers' latest cars and their cars for the future remained a key part of the Regent Street Motor Show in 2013.
The RAC pride themselves on their 115 year heritage, but also look forward to what the future holds for driving and we champion the advancement of motoring.

That's why they were proud sponsors of the RAC: Future Car Challenge, an event that showcases new and developing electric, hydrogen and low emission ICE cars and LCVs. Over 50 cars will be taking part in the event, aiming to use the least amount of energy on the Brighton-London run.
The FCC is an established motoring challenge for Electric, Hybrid, Low-Emission, Hydrogen and ICE vehicles to use the lowest energy on a 63 mile route from Madeira Drive, Brighton to Imperial College and Regent Street, London - Welcome to The Royal Automobile Club's promotion and demonstration of new clean-energy motor cars. An event that heralds tomorrow's pioneering technology.

The Royal Automobile Club of Pall Mall London, the proprietors of the world's longest running motoring event - the London to Brighton Veteran Car Run, is proud to promote the RAC Future Car Challenge (FCC). The FCC will be staged each year during the same November weekend as the Veteran Car Run to actively promote, demonstrate and challenge new low-energy technology and echo the pioneering start of motoring in 1896. Just as the pioneering 19th Century event demonstrated the capabilities of the new found horseless carriage, this new 21st Century event provides the platform to demonstrate the first radical change of the power of motor vehicles since that time.

The Future Car Challenge is increasingly important as awareness of low energy use and low emission vehicles begins to grow rapidly. A spokesman for the Society of Motor Manufacturers and Traders (SMMT) said: "Every car manufacturer is going to have a hybrid model on its lists by the end of this year, even Ferrari"

CONTACTS
Centrica (Registered office No 3033654)
Centrica plc
Millstream, Maidenhead Road
Windsor, Berkshire
SL4 5GD, UK

Tel: +44 (0)1753 494000
Fax: +44 (0)1753 494001
http://www.centrica.co.uk/
Goose Communications Limited
Sweetapple House
Catteshall Road
Godalming, Surrey
GU7 3DJ ENGLAND
T: +44(0)1483 52 44 00
2011 FCC AWARD WINNERS
27 Gordon Murray Design Gordon Murray Design T.27 (EV) - 7.0 Most Energy Efficient Small Car (PP) Best Overall Pure Electric Car, Best Overall Entry - RAC Future Car Challenge Winner

70 Electric Vehicle Company smart for-two coupe electric (EV) - 8.3

54 Windreich AG Jaguar E-Type Electric (EV) 8.5
Most Energy Efficient Sports Car (PP)

43 Volkswagen Group UK Volkswagen Golf Blue-e-motion (EV) - 10.1
Most Energy Efficient Regular Car (P)

32 Electric Vehicle Company Mercedes-Benz A-Class Electric (EV) - 10.7

08 Mr Russ Sciville Lotus Elise S1 Electric (EV) - 11.0 Best Overall Private Entry

16 Mr Neil Hutchinson MG MGF Electric (EV) - 11.1

44 RAC Foundation Delta E-4 Coupe (EV) - 11.5
Best Future Car - Public Choice

51 Perususahaan Otomobil Nasional SDN.BHD. (Proton) Proton Saga EV (EV) - 11.5

40 Eindhoven University of Technology Volkswagen Lupo Electric (EV) - 11.7

01 Volkswagen Group UK Volkswagen Golf Blue-e-motion (EV) - 12.1

60 MINI UK Mini-E (EV) - 12.2

04 Delta Motorsport/EEMS Delta E-4 Coupe (EV) - 12.3

39 BMW UK BMW ActiveE (EV) - 12.6

62 Electric Vehicle Company Citroen Nemo Van Electric (EV) - 13.5
Most Energy Efficient LCV (PP)

03 RAC Motoring Services Nissan Leaf (EV) - 14.1
Most Energy Efficient Regular Car (P)

Best Overall Vehicle On Sale At Time of Event

12 British Gas Nissan Leaf (EV) - 14.3

56 High Gear Media Nissan Leaf (EV) - 14.9

18 Mr Mark Edmond Tesla Roadster (EV) - 15.1
Most Energy Efficient Sports Car (P)

36 British Gas Nissan Leaf (EV) - 15.6
LINKS
http://www.centrica.co.uk/
http://en.wikipedia.org/wiki/Centrica
The Green Car Website 2011 british-gas-to-install-home-charging-for-nissan-leaf-customers
The Green Car Website 2014 nissan-aims-to-take-20-of-ev-market-in-china
The Green Car Website green-hero-nissan
http://www.futurecarchallenge.com/
Facebook RAC Future Car Challenge
The Green Car Website Gordon Murray electric car wins rac future car challenge
http://www.thegreencarwebsite.co.uk/blog/index.php/2011/11/07/gordon-murray-electric-car-wins-rac-future-car-challenge/
https://twitter.com/RACFCC
https://www.facebook.com/RACFutureCarChallenge
http://www.thegreencarwebsite.co.uk/blog/index.php/2011/09/20/british-gas-becomes-rac-future-car-challenge-partner/
http://www.britishgas.co.uk/blog/articles/milesperlitre-com-takes-british-gas-electric-vehicles-for-a-test-drive
http://www.thegreencarwebsite.co.uk/blog/index.php/2014/05/14/nissan-aims-to-take-20-of-ev-market-in-china/
http://www.thegreencarwebsite.co.uk/blog/index.php/2014/06/26/green-hero-nissan/
London 2 Brighton - Youtube
A - Z OF WORLD FAMOUS RACING CIRCUITS
CANNONBALL JOGLE UK SPONSORSHIP
FAO: Terry (Ace)
The Marketing Manager
Max Energy Ltd
Solar House, BN27 1RF
United Kingdom
By Email: ace@speedace.info
Landline: +44 (0) 1323 831727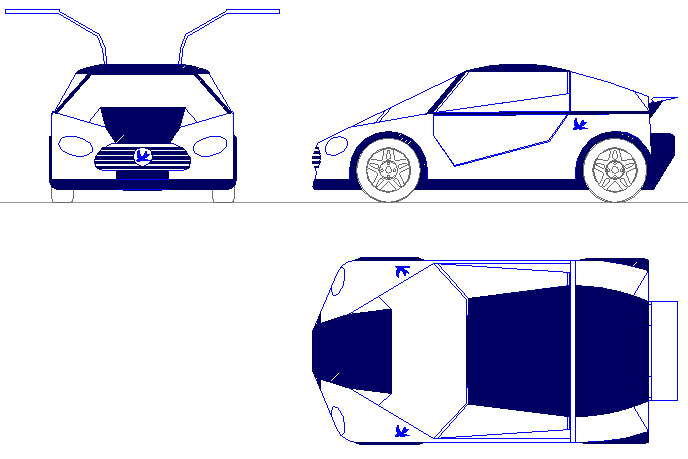 This is the Ecostar DC50, a city car with a 20Kw/hr lithium ion battery cartridge and a built in rapid exchange system. With around 1.8 meters of solar cells, this car can recharge itself every week in favorable weather conditions. The car uses re-engineered Austin production running gear and may one day become a production kit car - or at least be available on a built for you basis. The DC50 also features gull wing doors. This will be the first road car (ever) to bear the blue bird legend.