Circuit de Monaco is the name given to several streets in the principality of Monaco during one weekend of each year when they are closed to host the Formula One Monaco Grand Prix.
The idea for a Formula One race around the streets of Monaco came from Anthony Noghes, the president of the Monegasque car club and close friend of the ruling Grimaldi family. The inaugural race was held in 1929 and was won by William Grover-Williams in a Bugatti.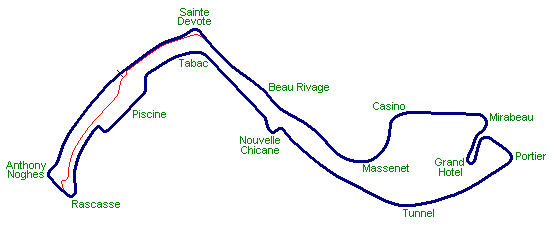 It is also worth noting, that Formula One's respective feeder series over the years, namely; F2, F3000 and GP2, also visit the circuit - concurrently with Formula One.
The circuit is commonly referred to as "Monte Carlo" because most of it is inside the Monte Carlo neighborhood of Monaco.
Due to the tight and twisty nature of the circuit, it favours the skill of the drivers over the power of the cars. However, there is very little overtaking as the course is so narrow and dangerous. Racing round the course has been likened to riding a bicycle round your bathroom or, in Nelson Piquet's words, "Flying a helicopter in your living room".
The famous tunnel section (marked in white in the circuit diagram above) is said to be difficult for drivers to cope with due to the quick switch from light to dark, then back to light again, at one of the fastest points of the course.
The circuit is generally recognised to be less safe than other circuits used for high profile events such as Formula One. However, due to the history and glamour associated with the circuit, it is said to have a safe place on the Formula One calendar.
The circuit has been worked on over the past years in order to improve cramped conditions in the pit garages. In 2003, a substantial amount of land was reclaimed from the harbour to slightly change the shape of one section of the circuit, which in turn - left more space for new pit garages. These pit garages, debuted in the 2004 event.
External links
LINKS
http://en.wikipedia.org/wiki/24_Hours_of_Le_Mans
http://www.etracksonline.co.uk/europe/united_kingdom/rockingham.html
http://www.racing-school.co.uk/rockingham-motor-speedway.asp
https://twitter.com/RockinghamUK
https://www.facebook.com/RockinghamUK
http://www.pinterest.com/rockinghamuk/pins/
http://www.linkedin.com/company/rockingham-motor-speedway-ltd
http://en.wikipedia.org/wiki/Rockingham_Motor_Speedway
http://www.rockingham.co.uk/
http://en.wikipedia.org/wiki/Goodwood_Circuit
http://www.oultonpark.co.uk/calendar/2014/june/btcc-7-8-june-op.aspx
2014_British_Touring_Car_Championship_season
http://en.wikipedia.org/wiki/2014_British_Touring_Car_Championship_season
http://motorsport-events.knockhill.com
http://motorsport-events.knockhill.com/british-touring-cars-btcc.php
http://www.brandshatch.co.uk/calendar/2013/october/btcc-1213october-bh.aspx
http://www.silverstone.co.uk/events/dunlop-msa-british-touring-car-championship/
http://www.btcc.net/
http://www.goodwood.co.uk/home.aspx
A - Z OF WORLD FAMOUS RACING CIRCUITS
Finding the right mobile phone and airtime package from numerous high street and online dealers can prove to be an overwhelming challenge. However, there's more to a search than just finding a good looking phone. You need to ensure you get a reliable service and sensibly priced airtime. We therefore recommend you see our extensive Phone Guide as a quick mission briefing before buying.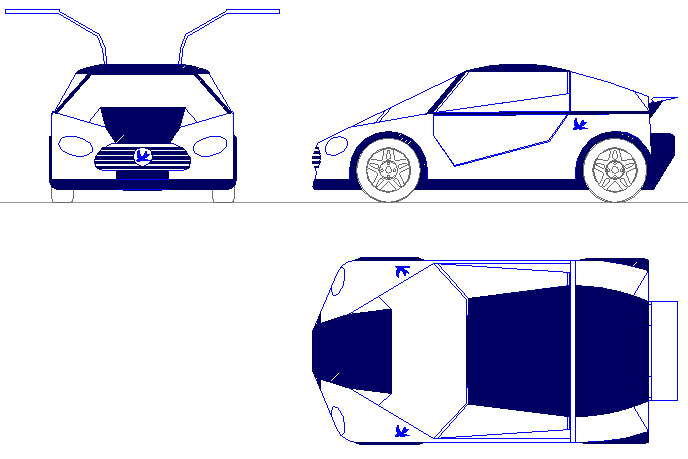 Team Speedace plan to run the Ecostar DC50 above on the 17th of June 2015, from John O'Groats in Scotland to Lands End in Cornwall in an attempt to beat the current record set in a Tesla in 2013. Contact Chris or Terry for details.
Mobile phones keep Cannonballer's connected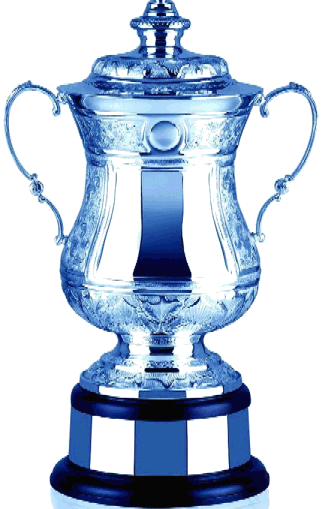 The Bluebird World Cup Trophy challenge