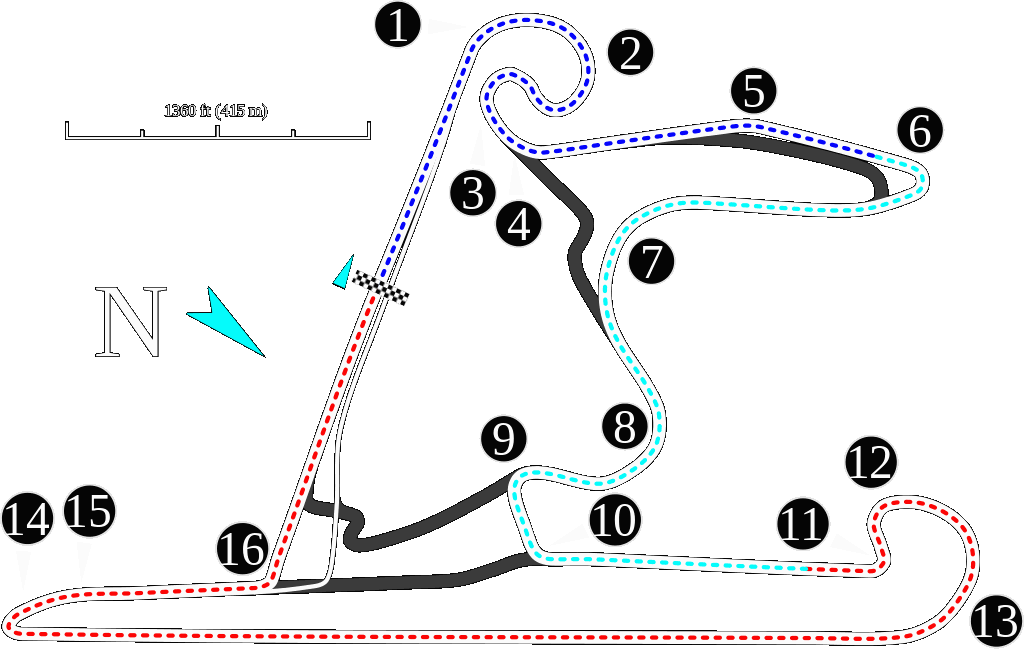 The Shanghai International Circuit is by far the newest circuit on the list, and is included not for its short past, but for what the future holds. Still under ten years old, the Chinese Grand Prix will undoubtedly be on the F1 calendar for years to come with F1's popularity in China still surging. The 5.4km circuit cost $450m to construct, and Michael Schumacher's lap record of 1:32.238 still stands from the year it opened (2004). Another of Hermann Tilke's modern circuits, the Shanghai International Circuit includes his trademark - a long back straight followed by a hairpin turn.
Shanghai International Circuit is located on northeast of Anting Township in the Jiading District of Shanghai, some 30 km from the center of Shanghai city and 20 km to Hongqiao International airport.

The distinctive circuit, which in size terms may overshadow other circuits in the Grand Prix of Nations, incorporates 14 wide-ranging corners, an equal blend of left and right-handers that combine to form a 5.45-kilometre (3.39- mile) lap.
During April and May 2003 architectural designers came to the countryside located at the Northeast of Anting Town, Jiading District, Shanghai City with a brief to design an exciting race track to be known as Shanghai International Auto Racetrack in the setting of the peaceful and watery region in Southeast China.

Many people were skeptical about the possibility of building up Shanghai International Auto Racetrack occupying 2.5km2 within 18 months, since the track was built on soft ground, where stringent specifications were necessary.
Location: 30km from central Shanghai
Track length: 5.451 km
Local time: CET + 6 hours
Race Laps: 56 laps
Race Distance 305,256 km
Last Winner 2004: (F1) Rubens Barichello
Lap Record: Michael Schumacher, 1'32.238
Direction: Clockwise
Address: Shanghai International Circuit Co., Ltd., 29/F Jiushi Tower
28 Zhongshan Road (South), Shanghai 200010
Viewed from overhead, the circuit's shape reminds one of the Chinese symbol "Shang", which translates as "high" or "above". According to computer simulations, current-generation Formula One cars will lap the track in about 1m 34s at an average speed close to 205 km/h (127.4 mph). On the longest, 1175-metre straight, which links Turns 13 and 14, cars should reach a maximum speed of 327 km/h (203mph).

Shanghai International Circuit will provide a brand-new platform for F1 racing, A1GP and other car races of different classes as well as for automobile testing and inspection, service, travelling, exhibition, and other industries such as cultural and artistic performance, hotel, restaurant, travel service and retailing.
HISTORY
Costing approximately 2.6 billion yuan ($450 million), the circuit was financed by a government-funded joint-venture company, consisting of the Shanghai Juss Corporation, Shanghai National Property Management Co Ltd, and Shanghai Jia'an Investment and Development Co Ltd. Architectural and design experts began planning and visiting the site between April and May 2003, and the area was transformed from swampland to international racetrack within 18 months with a team of 3000 engineers working around the clock.

Other events held at the circuit include a round of the MotoGP world championship, the Australian-based V8 Supercar championship in 2005, attracting crowds of over 250,000 spectators, and also the final round of the A1 Grand Prix in 2006/2007.

The 2008 MotoGP race was the last one on this circuit, as the FIM didn't select the racetrack for the provisional calendar of 2009. This is due to overcrowding problems in the circuit.

In September 2007, former manager of the circuit Yu Zhifei was convicted of embezzlement as part of a corruption scandal in Shanghai which resulted in the dismissal of several senior Chinese Communist Party officials.

Partly due to location of the circuit, areas around turns 1, 8 and 14 have been sinking, and therefore the circuit had to be inspected before the 2011 event took place.

The Chinese Grand Prix attracted 260,000 spectators in its inaugural year in 2004 with a slight 10,000 increase in 2005, but attendance has since declined with 155,000 attending in 2010. On Feb 18, 2011, Reuters reported words from the Chinese Grand Prix organizers said Shanghai has extended the deal to host the Chinese Grand Prix to 2018 despite falling attendance. Reuters reported words from Yiping Chen, deputy director of the Shanghai Sports Bureau, suggested the situation can improve in the following years by lowering the ticket cost. Reuters reported prices for prime seats range would decrease from 3,580-3,980 yuan in 2010 to 1,980-3,280 yuan in 2011. On the same day, AFP reported that the Shanghai City government will keep open a subway line to the race track to boost spectator numbers from April 15–17, 2011.

The Feb 18, 2011 Reuters news also reported words from Wen Zhao, vice-mayor of Shanghai, suggested F1 is a calling card for Shanghai and she is confident that the success of the event in the years ahead.

DESIGN

In common with many other new Formula One circuits, it was designed by Hermann Tilke, and also features his trademark track feature: a long back straight followed by a hairpin turn. Current-generation F1 cars can easily surpass 300 km/h (186 mph) on the long straight between corners 13 and 14. The track layout was inspired from the Chinese character shang (上) the first character in the name of the city Shanghai, meaning "above" or "ascend". One lap lasts 5.5 kilometres (3.4 mi). The whole circuit plus seating areas and other areas for spectators, covers a total area of 5.3 km².
LINKS
http://www.smartshanghai.com/smartticket/shanghai-f1
http://www.grandprixevents.com/f1-races/china/track-info-china
http://en.wikipedia.org/wiki/Shanghai_International_Circuit
http://en.wikipedia.org/wiki/24_Hours_of_Le_Mans
http://www.etracksonline.co.uk/europe/united_kingdom/rockingham.html
http://www.racing-school.co.uk/rockingham-motor-speedway.asp
https://twitter.com/RockinghamUK
https://www.facebook.com/RockinghamUK
http://www.pinterest.com/rockinghamuk/pins/
http://www.linkedin.com/company/rockingham-motor-speedway-ltd
http://en.wikipedia.org/wiki/Rockingham_Motor_Speedway
http://www.rockingham.co.uk/
http://en.wikipedia.org/wiki/Goodwood_Circuit
http://www.oultonpark.co.uk/calendar/2014/june/btcc-7-8-june-op.aspx
2014_British_Touring_Car_Championship_season
http://en.wikipedia.org/wiki/2014_British_Touring_Car_Championship_season
http://motorsport-events.knockhill.com
http://motorsport-events.knockhill.com/british-touring-cars-btcc.php
http://www.brandshatch.co.uk/calendar/2013/october/btcc-1213october-bh.aspx
http://www.silverstone.co.uk/events/dunlop-msa-british-touring-car-championship/
http://www.btcc.net/
http://www.goodwood.co.uk/home.aspx
Finding the right mobile phone and airtime package from numerous high street and online dealers can prove to be an overwhelming challenge. However, there's more to a search than just finding a good looking phone. You need to ensure you get a reliable service and sensibly priced airtime. We therefore recommend you see our extensive Phone Guide as a quick mission briefing before buying.
A - Z OF WORLD FAMOUS RACING CIRCUITS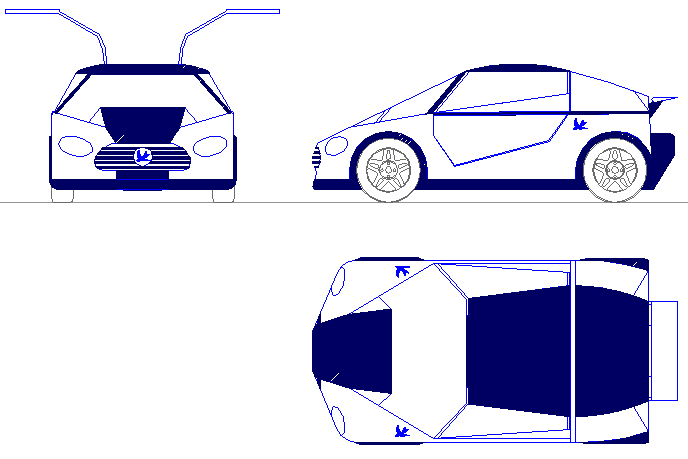 Team Speedace plan to run the Ecostar DC50 above on the 17th of June 2015, from John O'Groats in Scotland to Lands End in Cornwall in an attempt to beat the current record set in a Tesla in 2013. Contact Chris or Terry for details.
Mobile communications help Cannonballer's run efficiently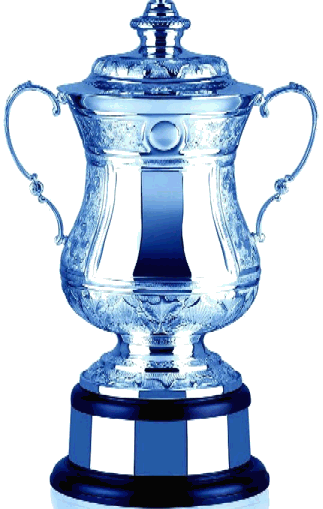 The Bluebird World Cup Trophy challenge