Reinventing the Automobile with Fuel Cell Technology
The hydrogen fuel cell has the potential to eliminate transport pollution. General Motors has established extensive hydrogen fuel cell research and development facilities both in the U.S. and Europe. It has produced a concept vehicle called AUTOnomy that captures the vision and potential of hydrogen fuel cell technology, and the revolutionary Hy-wire, a vehicle crammed with electronic technology.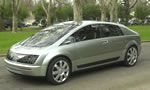 The GM Hy-wire has no internal combustion engine, it uses a hydrogen fuel cell
The Hy-wire's fuel cell propulsion system is housed entirely in an 11-inch thick skateboard-like chassis. By-wire controls attached to the chassis through a single docking port use electrical signals instead of mechanical links of hydraulics to control steering, acceleration and braking. Without an engine, steering column or other conventional vehicle components, this concept provides unprecedented design freedom.
Ace says: "As a lad, I admired most of the concept vehicles produced by General Motors at shows and in print. I'm pleased to say they are continuing to produce great designs and to push forward the frontiers of automotive technology."
GM has made great strides in solving many of the challenges inherent in fuel cell technology, including the tendency to freeze and stop working in cold weather. The GM fuel cell's freeze start-up time has decreased to less than 15 seconds for 100% power at minus 20 degrees Celsius.

With its historic expertise in manufacturing and engineering, GM has taken a leadership position in fuel cell technology, systems, controls and gasoline/natural gas hydrogen fuel reforming.

GM's prototype stationary fuel cell unit already generates power for GM's New York fuel cell development facility.

In only two years, the power density of GM's fuel cell stack technology has increased tenfold, while costs have decreased proportionately.

In only eight months, GM developed and delivered the world's first and only hydrogen fuel cell vehicle with an on-board gasoline reformer. GM's revolutionary fuel cell vehicle, Hy-wire, has no internal combustion engine, instrument panel, brake or accelerator pedals — but it does have ample power supplied by a GM fuel cell that runs on hydrogen.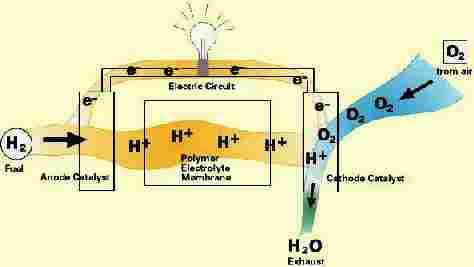 Click on the diagram to find out how fuels work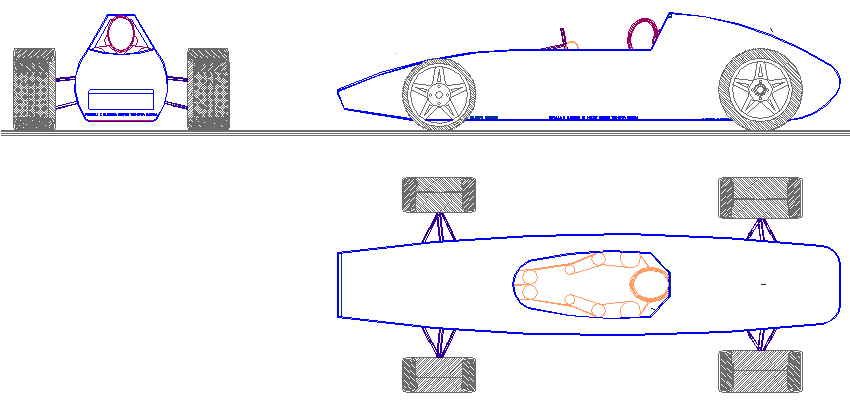 FORMULA E
Two methods of replenishing energy are to be allowed from 2015 in Formula E:
a) Swapping cars while a spare is being fast charged.
b) Instant battery cartridge exchanges.
The drawing above is of a basic Formula E design which has the Bluebird™FE system built into the chassis. This proposed prototype carries a very large Lithium battery cartridge, which can be changed in around 10-15 seconds. Since the average Formula 1 pits stop is not much quicker, the Bluebird™FE energy transfer system should be competitive. Please also note that this cartridge system is compatible with fuel cells, should any team want to give that a go.
The Bluebird™ FE system does not need special loaders. The high speed loader is part of the chassis. The secret is in the design - which, as you can see can be incorporated in a fairly regular layout. Any Formula E team that wants to incorporate such a system for the 2015 series, will be granted a free developers license.
The inventor of the patent system is now working on an enclosed cockpit design. He is not a formula racing car designer, he just wants to be sure that the system as conceived, will allow sufficient storage space for a decent length race. The latest improvements will go to an improvement patent. Open or closed wheel/cockpit design, it makes little difference for operation of the loading system
FUEL CELL MANUFACTURERS & RESEARCH A - Z
Bluebird™ Ecostar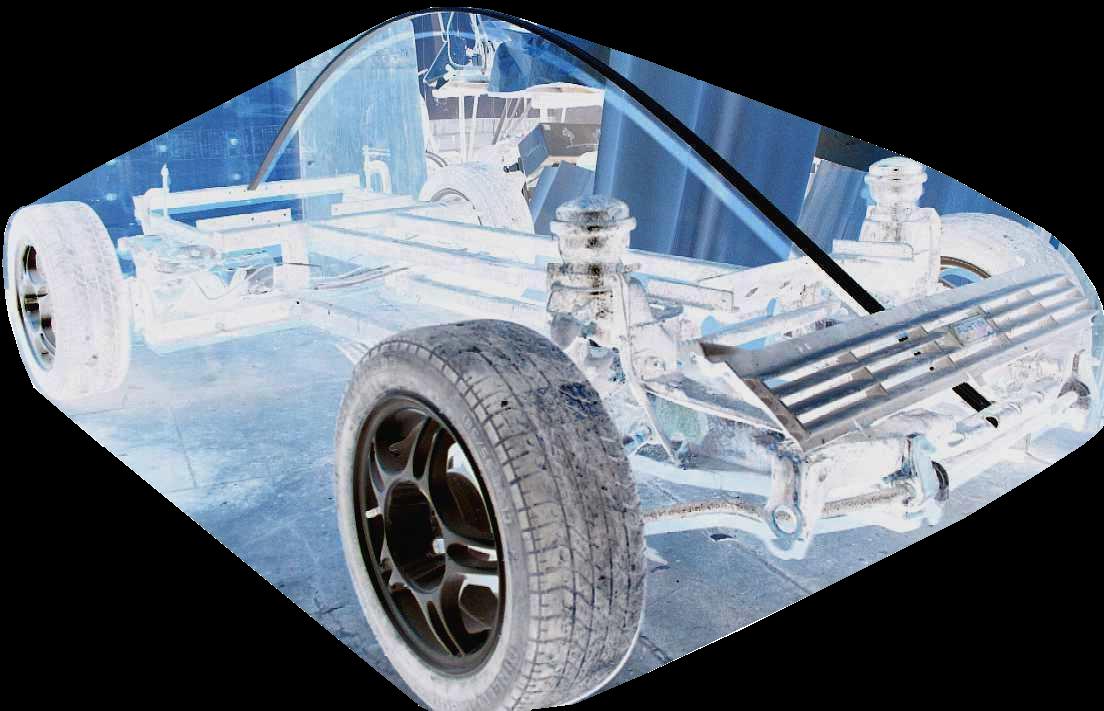 NEW for 2014 - The TOMCAT Ecostar BE4 (bare frame) DC50 city sports car concept featuring the Bluebird™ instant recharging system that is the enabling bridge between battery electric vehicles of today and the hydrogen fuel cell EVs of the future - Hydrogen Economy (HE) Ready. You wouldn't buy a TV that was not HD and 3D ready, so why buy a car that is not HE ready. Future proofed EV technology from Bluebird Marine System Ltd. Expressions of interest for collaborative consortium building are invited - aiming for a Horizon 2020 bid from 2015 >>.
Email: Bluebird-Electric or phone UK:
+ 44 (0) 1323 831727
+44 (0) 7842 607865
Intelligent Battery Support System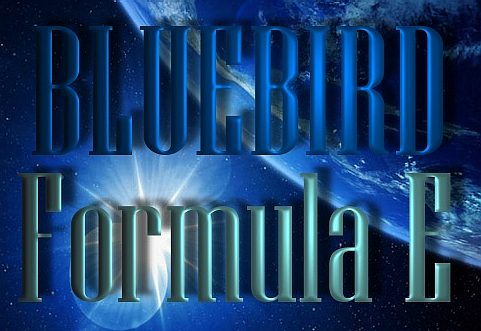 The instant pit stop recharging system: Bluebird FE™ Formula E refueling.
This website is copyright © 1991- 2014 Electrick Publications. All rights reserved. The bird logo and names Blueplanet Ecostar and Bluebird™ are trademarks. The Blueplanet vehicle configuration is registered ®. All other trademarks hereby acknowledged.
Max Energy Limited is an educational charity working for world peace.
Please click on the links above to find out about these famous automotive makers. If your company is not included and you would like to be listed, please let us know.
A taste for adventure capitalists

Potentially the world's fastest electric car: 350mph + using energy from nature. Featuring built in battery cartridge exchange, charged using renewable solar energy. Sponsors sought for the 2020 season.