THE "LONDON TO BRIGHTON SOLAR CAR RUN" - L2B SCR™ 2015/16
We are very sorry to have to report that due to manpower issues, it is unlikely that Max Energy Ltd will be able to manage events for 2015-16.
That said, negotiations with the Department for Transport, Highways and the Motor Sports Association paved the way in 2008. It appears that provided vehicles entering the event meet with certain rules and regulations, this event may take place. The details (fine print) and a mechanism to ensure entrants know what they have to do to comply, together with other commercial considerations, marshalling and scrutineering, will take some time to work out.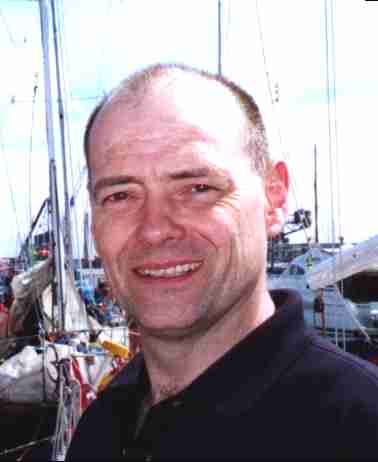 NK - solar and EV design engineer - negotiated the original permissions in 2008 in a record whirlwind two months. Credit where credit is due, it takes good management and communications to achieve such a result. He would be only too pleased if another organisation with more resources might consider running this event independently.
We are advising those interested that in 2008 our then project manager, working with Katherine Hudson negotiated with the Secretary of State (Department for Transport), Brighton and Hove City Council and Westminster City Council for a start at Hyde Park and finish in Preston Park, with hospitality marquees, etc. Please read the letters of support here. We believe that permissions will still be forthcoming in fresh negotiations.
INNOVATION
This event and others like it around the World, give budding engineers and entrepreneurs the chance to pit their wits against other people who are prepared to have a go, experiment and learn by doing. Ours, is a fun event, where experimentation is encouraged.
The rules of the event are designed to give everyone the same chance of enjoying the run, to include: schools, colleges, university's and private or family teams - a level playing field.
To achieve this aim, competitors should spend a prescribed amount on materials and components (no more) and only so much (fixed) area of solar panel is allowed. You may spend as much time designing and building you solar car as you can afford. This is a Class 1 entry with prizes for build quality and conceptual design. Class 2 entries are not eligible for prizes, but will have their cars judged for quality and concept. Please see the rules page for details.
If you had not previously thought about building a solar car and wonder what it involves, take a look at the pages listed below. Please note that some of the cars in these articles are built on significantly higher budgets than our rules allow. You may build parts yourself to save money, but most competitors will be using cheaply available off the shelf products.
When you email us with your interest, please include your name, age and the names of anyone likely to be in your team. Also include your address or the team's headquarters, school, college, etc. Pictures will be required for official entry forms, not yet available. Please do not supply these yet.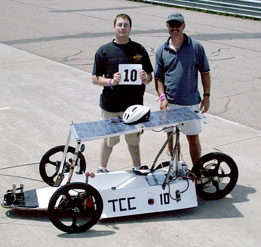 A solar car
ROUTE
As with other famous historic London to Brighton runs, we hope to start in Hyde Park in London, on the north side of the River Thames. See our Route page for details.
SPONSORSHIP OPPORTUNITIES 2015-16
If your company would like to participate in this event, help budding students, engineers and artists to experience the thrill of competing in a vehicle they have helped to design and build, we would like to hear from you urgently. It is not possible to stage an event like this without corporate backing. At time of writing there is no solar event in the UK. Ideally, we are seeking a consumer electronics company (telecommunications or computers) or financial institution.
Please contact Terry for more information: ace@speedace.info
BRIGHTON STATISTICS

Population:

247,817

Ordnance Survey

OS grid reference:

Maps for TQ315065

Administration

District:

Brighton & Hove

Region:

South East England

Nation:

England

Other

Ceremonial county:

East Sussex

Traditional county:

Sussex

Post office and telephone

Post town:

BRIGHTON

Postcode:

BN1, BN2

Dialling code:

01273

Politics

UK Parliament:

European Parliament:

South East England
SOLAR CAR RACING EVENT A - Z
A dream can make all the difference under the sun - when a bunch of high school misfits in Hawaii, introduced by their new teacher (Halle Berry), attend a science fair in which they draw up inspiration to build their own solar car and win a trip to compete in the 1990 World Solar Challenge in Australia. One of our favourites.
The teams below are either established, or considering competing in any of the attractions above. Please click on the hyperlinks for more information. Remember, it's not the winning that matters, it's taking part. Whatever car or result your team produces, simply taking part will be rewarding in terms of learning, achievement and fun.
SOLAR CAR TEAMS
| ORGANISATION A-Z | CAR'S NAME | TEAM NAME |
| --- | --- | --- |
| | Helios | Faculty of Engineering |
| | | |
| | Sky Ace TIGA | |
| | Sol of Auburn | Sol of Auburn |
| | Aurora | Aurora Vehicle Association |
| | | Das SolarCar der Fachhochschule |
| | SLO Burn Sidewinder | |
| | | |
| | | The Solar Knights |
| | | |
| | | |
| | | |
| | | |
| | | Solar Car Racing Team |
| | | |
| | | |
| | | |
| | Dark Horse | EAC Skunkworks |
| | | |
| | | |
| | | |
| | Heliodet | |
| | | |
| | | |
| | | |
| | Surya, Ratha, Mercury | |
| | Fusion | |
| | | |
| | Paragon | |
| | Solar Wing | |
| | | |
| | Tesseract | |
| McGill University Monteal, Canada | | |
| | | McMaster Uni Solar Car Project |
| | | Genesis II Solar Racing Team |
| | | |
| | | |
| | | |
| | The Double Deuce | Sunsetters - Solar Race Team |
| | N'Uvation | |
| | | Het Nuon Solar Team |
| | OSU model S | |
| | Solaris | Sun Panthers |
| | RA 6 | Principia College Solar Car Team |
| | SPOT 2 | Purdue University Solar Racing |
| Queen's University Canada | | |
| | | Red River College Solar Car Team |
| | | |
| | | |
| | Cougar Cruiser | |
| | | |
| | Solar Motion | |
| | | |
| | Solstice | |
| | | Tamagawa Solar Challenge Project |
| | FUTURA 2 | |
| | Solaris 1 & 2 | |
| | Phaethon model | Team SunLake TOYOBO |
| | Columbia Sunraycer | Texas A&M Motorsports Team |
| The Power of One - Toronto | Xof1 | The Xof1 solar car team |
| | | |
| | | |
| | Drifter | |
| | | UC Calgary Solar Car Team |
| | | |
| | | |
| | Ilanga II | |
| | Solution, CATalyst | KSU Solar Car Racing Team |
| | Gato del Sol II | |
| | | |
| | | |
| | Borealis III | U of M Solar Vehicle Project |
| | Suntiger VI | The Mizzou Solar Car Project |
| | | |
| | | |
| | | UOI Solar Vehicle Team |
| | UNSW Sunswift III | |
| | | |
| | Keystone | |
| | | Queensland Solar Team |
| | | |
| | Persian Gazelle | |
| | Solar Steer | |
| | | Solraycers |
| | | |
| | | Heliotrope Solar Car Team |
| | | |
| | | |
| | | |
| | | |
| | | |
| | Sunseeker 05 | |
| | | |
Solar Cola for safer Solar car racing drivers

330ml Earth can - the World in Your Hand
A - Z OF WORLD FAMOUS RACING CIRCUITS