CHARLES KINGSFORD SMITH
AUTOMOTIVE A TO Z CLIMATE CHANGE FUEL CELLS HYDROGEN LANDING PAGE SPEEDACES A- Z UTILITIES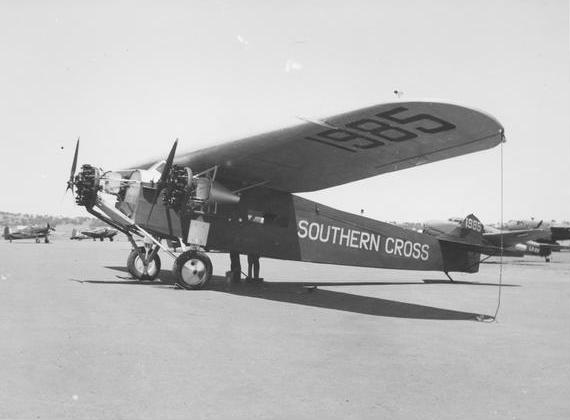 The Southern Cross, Trans-Pacific plane
In 1930, Australian Charles Edward Kingsford Smith with a team of three others completed the first circumnavigation of the world by flight traversing both hemispheres, including the first trans-Pacific flight, from the US to Australia, in 1928.
Charles, known as 'Smithy' was born on 9 February 1897 at Riverview Terrace, Hamilton in Brisbane, Queensland, Australia, the son of William Charles Smith and his wife Catherine Mary (née Kingsford, daughter of Richard Ash Kingsford, a Member of the Queensland Legislative Assembly and mayor in both Brisbane and Cairns municipal councils).
His birth was officially registered and announced in the newspapers under the surname Smith, which his family used at that time. The earliest use of the surname Kingsford Smith appears to be by his older brother Richard Harold Kingsford Smith, who used the name at least informally from 1901, although he married in New South Wales under the surname Smith in 1903.

In 1903, his parents moved to Canada where they adopted the surname Kingsford Smith. They returned to Sydney in 1907.

Kingsford Smith first attended school in Vancouver, Canada. From 1909 to 1911, he was enrolled at St Andrew's Cathedral School, Sydney, where he was a chorister in the school's cathedral choir, and then at Sydney Technical High School, before becoming an engineering apprentice with the Colonial Sugar Refining Company at 16.

Kingsford Smith married Thelma Eileen Hope Corboy in 1923. They divorced in 1929. He married Mary Powell in December 1930.
EARLY FLYING EXPERIENCE WWI

In 1915, he enlisted for duty in the 1st AIF (Australian Army) and served at Gallipoli. Initially, he performed duty as a motorcycle dispatch rider, before transferring to the Royal Flying Corps, earning his pilot's wings in 1917.

In August 1917, while serving with No. 23 Squadron, Kingsford Smith was shot down and received injuries which required amputation of two toes. He was awarded the Military Cross for his gallantry in battle. As his recovery was predicted to be lengthy, Kingsford Smith was permitted to take leave in Australia where he visited his parents. Returning to England, Kingsford Smith was assigned to instructor duties and promoted to Captain.

On 1 April 1918, along with other members of the Royal Flying Corps, Kingsford Smith was transferred to the newly established Royal Air Force. On being demobilised in England, in early 1919, he joined Tasmanian Cyril Maddocks, to form Kingsford Smith, Maddocks Aeros Ltd, flying a joy-riding service mainly in the North of England, during the summer of 1919, initially using surplus DH.6 trainers, then surplus B.E.2s. Later Kingsford Smith worked as a barnstormer in the United States before returning to Australia in 1921. He did the same in Australia and also flew airmail services, and began to plan his record-breaking flight across the Pacific.

Applying for a commercial pilot's licence on 2 June 1921 (in which he gave his name as 'Charles Edward Kingsford-Smith'), he became one of Australia's first airline pilots when he was chosen by Norman Brearley to fly for the newly formed West Australian Airways.

A young Kingsford Smith piloted a Western Australian Airways Bristol Type 28 Coupe Tourers plane (G-AUDF) that made bi-weekly mail drops to the astronomers during the 1922 Solar Eclipse expedition at Wallal, Western Australia.

During the First World War, Ken Richards had been the observer in Kingsford Smith's plane in France. Later Richards moved to Cowra, New South Wales. Kingsford Smith owned an old Avro plane and in 1922 flew to Cowra to see his old comrade. Kingsford Smith and Richards flew under the Cowra traffic bridge. They also attempted to fly under the nearby railway bridge, but Richards fortunately noticed the telephone lines and pulled the aircraft away only seconds from impact.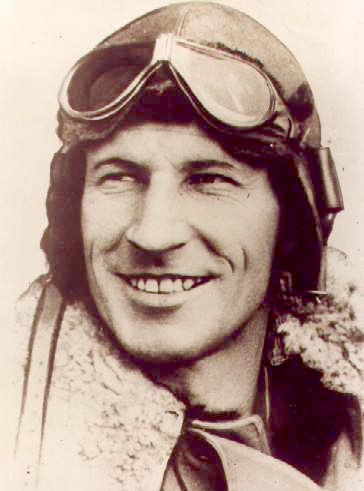 THE TRANS PACIFIC 1928
Hot on the heels of Lindbergh's trans Atlantic success, in 1928, Kingsford Smith and Charles Ulm arrived in the United States and began to search for an aircraft. Famed Australian polar explorer Sir Hubert Wilkins sold them a Fokker F.VII/3m monoplane, which they named the Southern Cross.

At 8:54 a.m. on 31 May 1928, Kingsford Smith and his 4-man crew left Oakland, California, to attempt the first trans-Pacific flight to Australia. The flight was in three stages:
1. The first, from Oakland to Wheeler Army Airfield, Hawaii, was 3,870 kilometres (2,400 mi), taking an uneventful 27 hours 25 minutes (87.54 mph).
2. They took off from Barking Sands on Mana, Kauai, since the runway at Wheeler was not long enough. They headed for Suva, Fiji, 5,077 kilometres (3,155 mi) away, taking 34 hours 30 minutes (91.45 mph). This was the most demanding portion of the journey, as they flew through a massive lightning storm near the equator.
3. The third leg was the shortest, 2,709 kilometres (1,683 mi) in 20 hours (84.15 mph), and crossed the Australian coastline near Ballina before turning north to fly 170 kilometres (110 mi) to Brisbane, where they landed at 10.50 a.m. on 9 June.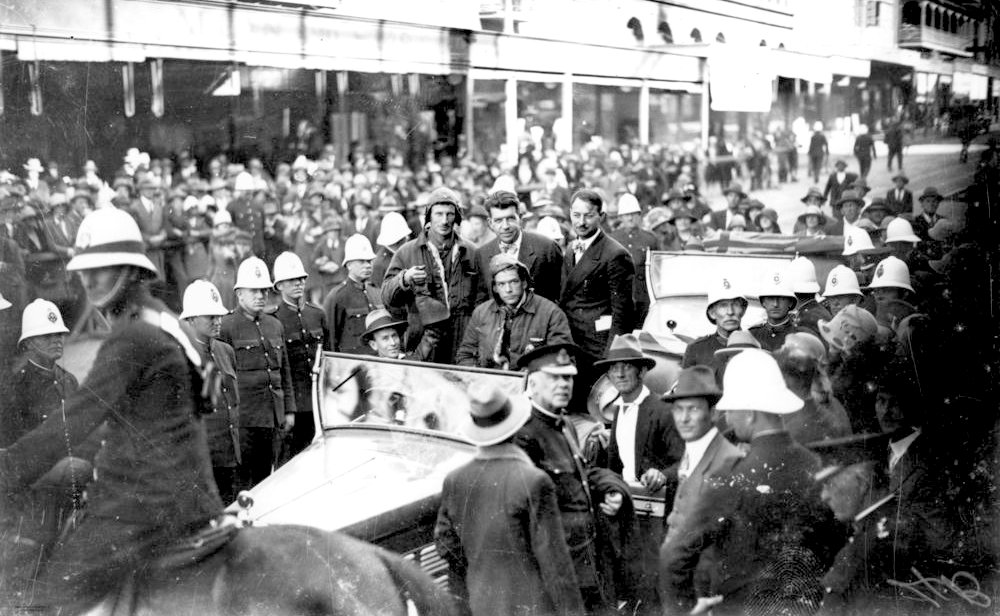 The total flight distance was approximately 11,566 kilometres (7,187 mi). Kingsford Smith was met by a huge crowd of 26,000 at Eagle Farm Airport, and was welcomed as a hero. Australian aviator Charles Ulm was the relief pilot. The other crewmen were Americans, they were James Warner, the radio operator, and Captain Harry Lyon, the navigator and engineer.

The National Film and Sound Archive of Australia has a film biography of Kingsford Smith, called An Airman Remembers, and recordings of Kingsford Smith and Ulm talking about the journey.

A stamp sheet and stamps, featuring the Australian aviators Kingsford Smith and Ulm, were released by Australia Post in 1978, commemorating the 50th anniversary of the flight.

A young New Zealander named Jean Batten attended a dinner in Australia featuring Kingsford Smith after the trans-Pacific flight and told him "I'm going to learn to fly." She later convinced him to take her for a flight in the Southern Cross and went on to become a record-setting aviator, following his example instead of his advice ("Don't attempt to break men's records – and don't fly at night", he told her in 1928 and remembered wryly later).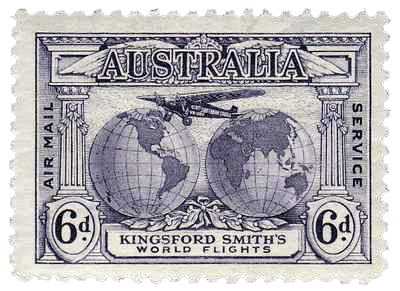 WORLD CIRCUMNAVIGATION CROSSING THE EQUATOR
The first aerial circumnavigation of the world that involved the crossing of the equator twice was made using a single aircraft, the Southern Cross, a Fokker F.VIIb/3m trimotor monoplane crewed by Charles Kingsford Smith (lead pilot), Charles Ulm (relief pilot), James Warner (radio operator), and Harry Lyon (navigator and engineer).

After completing the first trans-Pacific crossing on 9 June 1928, flying from Oakland, California to Brisbane, Australia, Kingsford Smith and Ulm spent several months making other long-distance flights across Australia and to New Zealand. They decided to use their trans-Pacific flight as the first leg of a globe-circling flight. They flew the Southern Cross to England in June 1929, then across the Atlantic and North America, returning, in 1930, to Oakland where their trans-Pacific flight had begun.

Before Kingsford Smith's death in 1935, he donated the Southern Cross to the Commonwealth of Australia, for display in a museum. The aircraft is preserved in a special glass 'hangar' memorial on Airport Drive, near the International Terminal at Brisbane Airport in Queensland, Australia.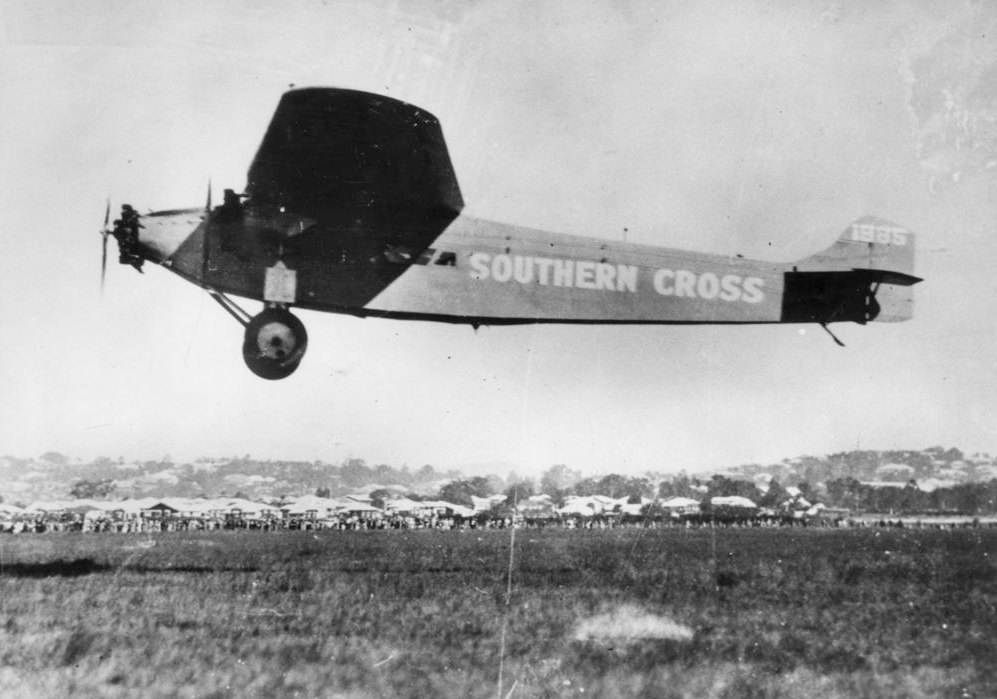 A BIT OF HISTORY
After the Wright Brothers conquest of the air at Kitty Hawk in 1903, the next major air conquest was from Calais to Dover across the English Channel. The successful pilot was Louis Bleriot on the 25th of July 1909. The next big Pond was the Atlantic Ocean conquered by Charles Lindbergh in 1927. Then in 1928 Sir Charles Kingsford Smith crossed the Pacific Ocean from Mana to Brisbane, also completing a World Circumnavigation in 1930. The ladies got a look in with the exceptional achievement of Amy Johnson in 1930 she managed Croydon, London to Brisbane, Australia solo.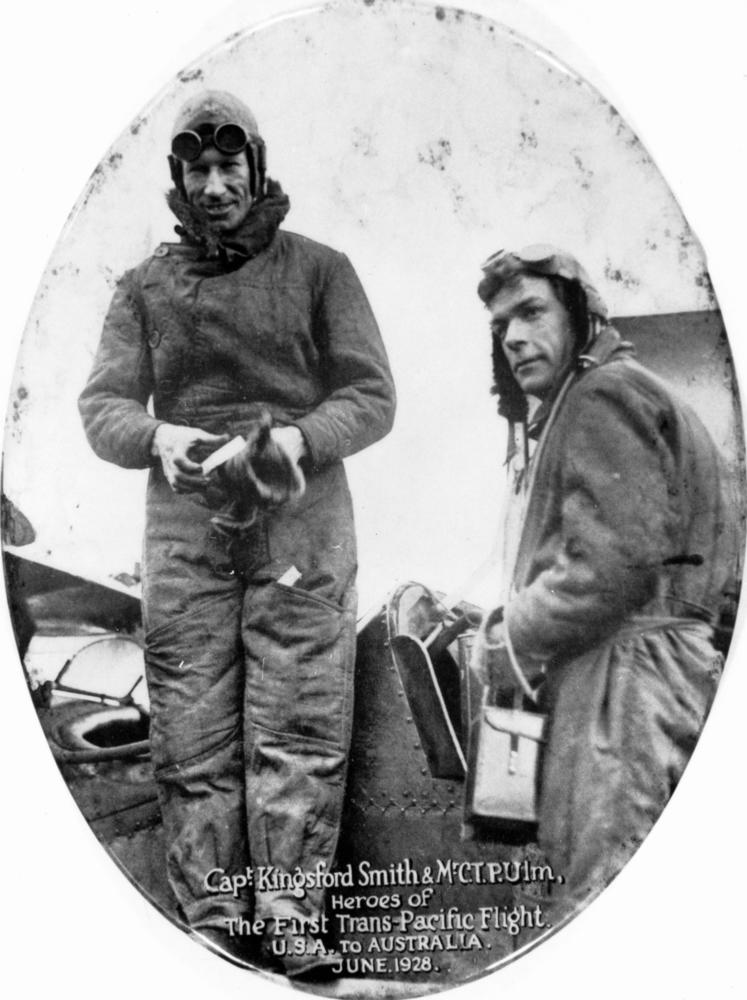 GOING ELECTRIC 2015
Then came Hughes Duwal on the 9th of July 2015, in his electrically propelled Colomban E-Cristaline, pipping Airbus to the post with their E-Fan on the 10th of July 2015.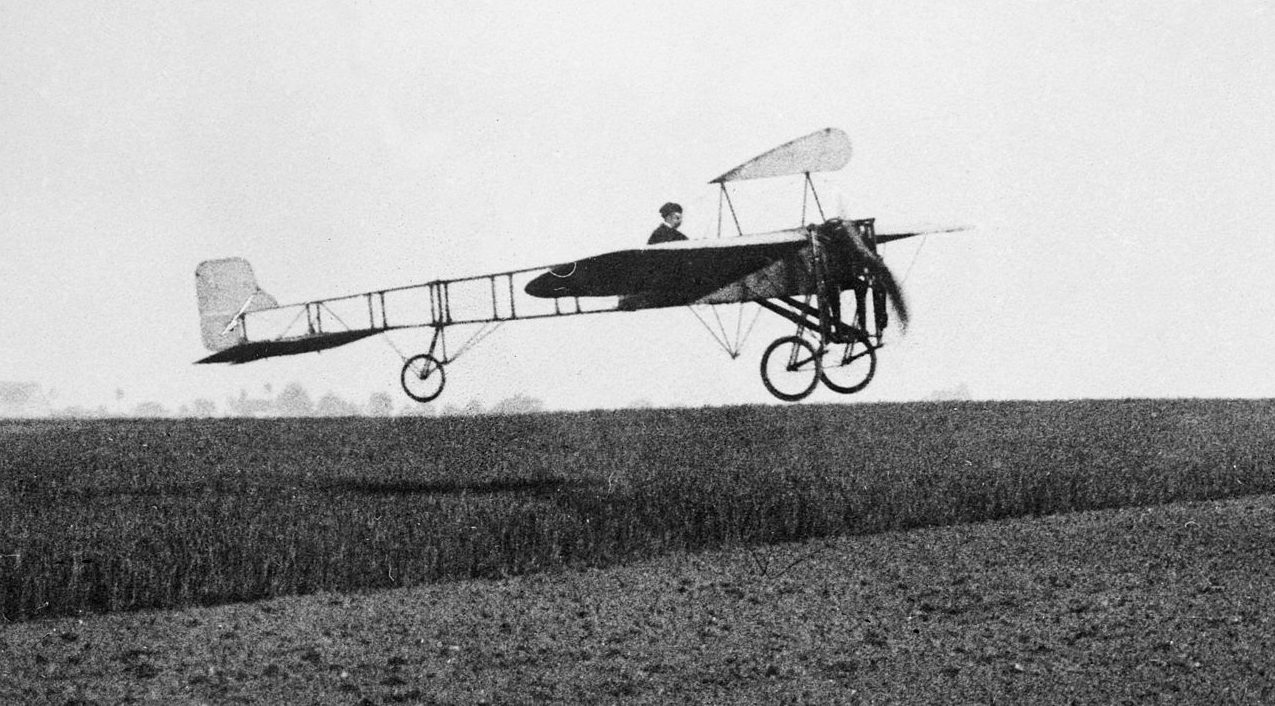 LINKS & REFERENCE
http://www.elizabethqueenseaswann.com/TransAtlantic_Solar_Powered_Autonomous_Records_Attempt.html
http://www.solarnavigator.net/aviation_and_space_travel/charles_lindbergh.htm
http://elizabethqueenseaswann.com/Events_Records_Attempts_Solar_Powered/Cross_Channel
Charles Lindbergh lands near Paris, to a heroes welcome from the gathered crowd.
Copyright © website 2020, all rights reserved, save for educational and media review purposes. You do not need permission to use our information if it is to help promote a low carbon economy. This is a low carbon website that loads quickly and is as kept simple as possible while still providing useful information. Cleaner Ocean Foundation Ltd and Climate Change Trust.