A
AAA UKS BATTERY POWER, (China) +86-27-82636756 or http://www.ecplaza.net/wuhancorp
A.A. Silva, (Portugal) +351-214-409-375, 800-205-921 or http://www.autosil.pt
Able New Energy Co., (China) +86-755-2-6528092 or http://www.able-battery.com
A Chinese joint venture group making VRLA, Ni-Cd & Ni-MH rechargeable cells, LiMnO2 button & cylindrical cells.
Bld. 4, Baoan Foreign Economic Industry Zone, Fumin, Guanlan, Baoan District,
Shenzhen, Guangdong China 518110
ABI Malaysia Sdn Bnd (formerly known as Automotive Battery Industries Sdn. Bhd.), (Malaysia) +603-6092-6000 or http://www.abisb.com
Absolyte [Stationary Deep Cycle] http://networkpower.exide.com/
Advantage, (Australia)
ACCU Holding AG, (Switzerland) +41-1-318-8484 or http://www.oerlikonbatterien.com/
Accumalux S.A., (Luxembourg) +352-367-062 or http://www.accumalux.com/
Luxbat S.A. [Traction Deep Cycle], (Luxembourg) +352-367-062 or http://www.luxbat.com/
ACDelco, 1-800-223-3526, see General Motors http://www.acdelco.com/
Advanced Battery Factory [Sino-America Joint Venture], (China) +86-755-28069247, +86-133-5290-6882 or +86-755-28069247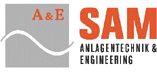 A&E SAM & Behin T. Tel. +98 21 879 23 83-5
Manufacturer and wholesale supplier of EURO batteries and sealed lead acid batteries.
35 Mollasadra Ave, Tehran, IRAN 19919 FAX: ( +98 21) 879 23 86
Air Therm Solartechnik, (Germany) +49-5305-930-206 or http://www.CleanEnergy.de/companies/airtherm/airtherm.html
A manufacturer and wholesale supplier of battery charge controllers, lead acid batteries for electric vehicles and renewable energy systems.
Evessener Str. 2, Erkerode, Germany D-38173 FAX: +49 5305 930 208
AKUMA a.s., (Czech Republic) +420-326-721-314 or http://www.akuma.cz/
Akkumulatorenfabrik MOLL GmbH + Co. KG, please see Moll Batterien
Aktex, (Russia) +7-3952-5634-34 or http://www.aktex.ru
Alaska Battery Manufacturing, (US) +1-907-562-4949, 1-800-235-0689 or http://www.absak.com/
Alcad [Ni-Cad], (Sweden) +46-491-68100 or http://www.alcad.com/
All Power Battery, (Canada) +1-604-888-3824 or http://www.battery2000.com
Alpha Technolgies [VLRA], (US) +1-360-647-2360 or http://www.alpha.com/
Deep cycle batteries, backup power systems and emergency backup batteries + electric vehicle sealed lead acid batteries for oem applications. AlphaCell [AGM and Gel Cell]
20919-93Rd Ave , Langley , British Columbia Canada V1M 2G6 Telephone: 604-888-3824

Aloha Batteries Tel. 800-797-9750
Aloha manufacture consumer electronics batteries, portable computer batteries, rechargeable batteries, telecommunication batteries and nickel metal hydride batteries.
PO Box 2704, Carlsbad, California USA 92018
Produce batteries for camcorders, cell phones and digital cameras - OEM and
ODM. No.1 Bldg., PengYi Park, BaGuaEr Rd., ShenZhen, GuangDong China 518000
Telephone: 86-75525848916 Email: sales@alpackbattery.com
Alphagel [Gel Cell], (US) +1-909-396-9130, 1-888-Alpha-44 or http://alphaev.com/products-gel.asp
Amara Raja Batteries Ltd. (Joint Venture with Johnson Controls), (India) +91-44-821-3270 or http://www.amararaja.net/
American, (US) +1-954-583-2470 or http://www.americanbattery-deka.com/
American-Superior [SLI], (US) +1-305-891-8355, 1-800-771-2288 or http://www.batterysales.com/superior-american.cfm
Ampac Asia Sdn. Bhd., (Malaysia) +1-603-4257-0399 or http://www.ampacasiapacific.com/batteries.html
Antique Auto [Antique], (US) +1-330-425-2395, 1-800-426-7580, http://www.antiqueautobattery.com/

Aonon Battery Factory Tel. 86-7608110005
Aonon manufacture consumer batteries for power tools, mobile phones, lap-top computers, toys and household appliances.
Nanlang Dache industry zone, zhongshan, gd China 528400
Apollo, (Australia) http://www.apollobatteries.com.au/
Argo Navis Electronics LLC Sealed lead acid batteries. Tel. 1-513-489-7302
11320 Grooms Rd., Cincinnati, Ohio USA 45242 FAX: 1-513-489-8926
Asisco Classic Car [Antique], (US) +1-908-352-7222 or http://www.asisco.com/
Atlas Battery Ltd., please see Japan Storage Battery
Auto-Telie-Unger [ATU], (Germany) contact local store or http://www.atu.de/
Auta Battery, (China) +86-027-8551-0592
Autosil, please see A.A. Silva SA
Auto Batteries Inc.
Contact: Steven Garcia
Car batteries delivered and fitted at your home (Chicago) with 7 years free replacement warranty. Supply of volt meters.
Direct Phone: 773-606-7810
Website: www.autobatterieschicago.com

Autolite, (US) contact local PartsAmerica.com (Advance Auto Parts, Checker Auto Parts, Schuck's Auto Supply and Kragen Auto Parts) store or http://www.partsamerica.com/
Automation Solutions Telephone: 022-25741008/25748340
Electric vehicle batteries, electric motorcycles, emergency power and UPS
Ramnath Yadav Lane, Hariyali Village, Tagore Nagar, Vikhroli (E), Mumbai,
Maharashtra India 400083

AVESTOR Tel. 450-655-2151
AVESTOR manufacture advanced lithium-metal-polymer batteries. They own numerous battery patents. Their LMP battery has roughly 1/5 the weight and 1/3 the volume of a lead-acid battery and lower life cycle costs.
1560 de Coulomb, Boucherville, Quebec Canada J4B 7Z7 FAX: 450-655-0499

Aura Electrochem Tel. 4219022
VRLA Batteries makes sealed lead acid maintenance free axiom rechargeable batteries
for emergency lighting and UPS.
24/14, Premnagar Society, Pune-Satara Road, , Pune, MH India 411029
B
B.B. Battery [B&B], (US) +1-323-278-1900, 1-800-278-8599, http://www.bb-battery.com/, or, (Japan) +81-426-25-6375
BAE-Berliner Batterie GmbH, (Germany) +49-30-530-01-402 or http://www.bae-berlin.de/
Traction series [Tubular Gel] Stationary [Tubular]
Baker Percision [Racing], (US) +1-562-427-2375, 1-800-959-7757 or http://www.bakerprecision.com
Banner GmbH, (Austria) +43-732-3888-0 or http://www.bannerbatterie.com/
Bike Bull [Motorcycle SLI]
Buffalo Bull [SLI} Dry Bull [Gel Traction]
Energy Bull [Motive Deep Cycle]
Optima by Johnson Controls [spiral wound AGM]
Bären Batterie GmbH, (Austria) +43-4228-2036-0 or http://www.baeren.at/
Ecoforce - Fast - Hankook, (UK) - Hi-Volt, (UK) - Monolite, (US) [VRLA Deep Cycle] - FAT - SLA - Nova http://82.193.8.14/main/main_home.asp
Battery Builders Inc., (US) +1-630-851-5800 or http://www.batterybuilders.com/
Battery Energy South Pacific, (Australia) +61-2-9681-3633 or http://www.batteryenergy.com.au/
Energel, (Gel) Enerlyte
Suncycle SunGel, (Gel)
Best Battery LLC, (US) +1-847-854-7611 or http://www.bestbattery.com/
CL [SLA] CP [SLA] FM [SLA]
Best & Best Battery Inc. [B&B], (US) +1-323-278-1900, 1-800-278-8599 or http://www.bb-battery.com/
BP series [SLA] BPL series [SLA Standby]
Bosch, (Germany) +49-721-942-23-18 or http://www.bosch.de/
AS Gel
Bulldog Battery [Motive Deep Cycle], (US) +1-219-563-0551, 1-800-443-3492 or http://www.bulldog-battery.com/
some Interstate
B & B Battery (USA) Inc. Telephone: 1 213-278-1900 or 1 800-278-8599
Sealed lead acid batteries. FAX: 1 213-278-8599
6415 Randolph Street, City of Commerce, California USA 90040

B&K Technology Co. Ltd. Tel. 86-755-28032081, 86-13602697507
Manufacturer of Li-ion battery products.
Tong Fuyu Industry Park, Hua Rong Road, Dalang, Longhua Town, Bao An, Shen
Zhen, Guangdong, China China PRC 518109

Battery Power Technology Ltd Telephone: (44) 1388 420697
Telecommunication and military batteries.
7 North Rd, Spennymoor, Co.Durham United Kingdom DL166EW
Batek Equipment Ltd Tel. + 90 216 527 98 98
Manufacturer and supplier of lead acid battery plate making equipment and battery assembly lines.
Imes C 301/11, Y. Dudullu, Turkey 81260
Batteries Wholesale Tel. + 61 3 8500 3562
Nickel cadmium, lithium ion and nickel metal hydride rechargeable batteries.
Address: Level 1, 477 Bridge Road, Richmond, Vic Australia 3121
FAX: +61 3 8610 0337
Battery & Capacitor Technology Co.
100 Grand Street , Worcester, Massachusetts USA 01610 Telephone: 508-752-5212
Leading producer of mircro-expanded metal (meshes) foils.
contact Dipl.-Ing. Klaus Bender.
Sohlbacherstrasse 39, 57078 SIEGEN, NRW GERMANY Telephone: 0049-271-250400
Business type: Research and development vehicle battery cartridge refueling systems,
Electric and Solar powered Rickshaws, Hybrid electric vehicles.
Product types: Vehicle battery cartridges and loading exchange mechanism - suitable for all battery and many fuel cell formats. Prototype and design of electric cars and rickshaws. Also developing Solar assisted buggies. Vehicle design house, think tank.
Address: Solar House, Herstmonceux, East Sussex, BN27 1RF, England
Email:

Boa Tong USA, (US) +1-826-829-5962, 1-877-897-6648 or http://www.batteryonestop.com/ Battery World Tysonic [SLA]
---
BATTERY MANUFACTURERS A - Z