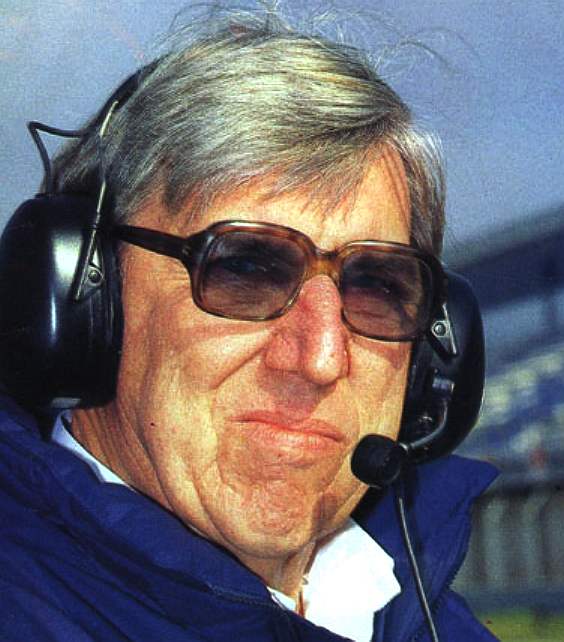 The Tyrrell Racing Organisation was an auto racing team and Formula One constructor founded by Ken Tyrrell which started racing in 1958 and started building its own cars in 1970. The team experienced its greatest success in the early 1970s, when it won three drivers' championships and one constructors' championship with Jackie Stewart. The team never reached such heights again, although it continued to win races through the 1970s and into the early 1980s, taking the final win for the Ford Cosworth DFV engine at Detroit in 1983. The team was bought by British American Tobacco in 1997 and completed its final season as Tyrrell in 1998.

Legacy

The double championship-winning Brawn GP team of 2009 and the 2010 Mercedes GP team can loosely be said to be descendants of Tyrrell, through its predecessors, Honda Racing F1 and BAR. While BAR bought the F1 team and entry, they used a different factory, chassis builder and engine - most of the cars and equipment were sold to Paul Stoddart, later owner of the Minardi F1 team. The Minardi 2-seater F1 cars are modifications of the 1998 Tyrrell 026 design, most noticeable in the distinctive shape of the nose of the car. These cars still run in demos today, most recently as demo cars during the launch of the Yas Marina F1 track.

Ken Tyrrell died of cancer on August 25, 2001 at the age of 77.
BRITISH AMERICAN TOBACCO PLC

The success of Formula One motor racing has largely been built on tobacco sponsorship, including that of BAT. In 1997 BAT brought its participation in the sport to new levels with the purchase of the Tyrrell team for approximately £30 million. The team raced as Tyrrell for the 1998 season before being renamed as British American Racing (BAR). BAT used the team to advertise major brands, particularly Lucky Strike and State Express 555.

Although Formula One is an exceptionally expensive sport, for BAT the high cost of running an F1 team was justified as a promotional expense because there were few other opportunities for brand promotion. However in 2005 a European Union (EU) directive was brought into force which required national governments to legislate to prevent tobacco sponsorship. The livery of cars competing at circuits outside of EU jurisdiction can continue (in some cases) to promote tobacco brands but these opportunities are declining as anti-tobacco legislation begins to bite.

In 2004 BAR announced that technology partner Honda had purchased a 45% stake and in September 2005 it announced that Honda would be buying the remaining 55% stake. The team raced as Honda Racing F1 Team in 2006, the last year of the Lucky Strike sponsorship before leaving the sport. For the 2006 season, the team was renamed as Honda F1 Racing Team, with BAT only advertised at a couple of races. All links between the two companies were severed for 2007.
British American Tobacco plc (informally BAT) (LSE: BATS, NYSE MKT: BTI, JSE: BTI) is a British multinational tobacco company headquartered in London, United Kingdom. It is the world's second-largest tobacco company by sales (after Philip Morris International).

BAT has a market-leading position in over 50 countries and operations in around 180 countries. Its four largest-selling brands are Dunhill, Lucky Strike, Kent and Pall Mall, with others including Kool, Benson & Hedges and Rothmans.

BAT has a primary listing on the London Stock Exchange and is a constituent of the FTSE 100 Index. As of 6 July 2012 it had a market capitalisation of £65.6 billion, the sixth-largest of any company listed on the London Stock Exchange. It has a secondary listing on the Johannesburg Stock Exchange.
RACING DRIVERS INDEX
---
Please click on the links above to find out about these famous automotive makers. If your company is not included and you would like to be listed, please let us know.
UK VEHICLE INSURANCE ONLINE A - Z
No matter what car, van or bike you drive, we're all looking for great value and quality in our UK motor insurance? But who is the best - who is the cheapest and who offers the great service in the event of a claim?
See the insurance companies below who claim to offer competitive cover at sensible prices, our guide to the jargon and tips for cutting your quote - Good Luck:-
A taste for adventure capitalists

The world's fastest electric car: 350mph + using energy from nature. Featuring built in battery cartridge exchange, charged using renewable solar energy. Sponsors sought for the 2016 season.