CLIMATE CHANGE
AUTOMOTIVE A TO Z CHARITY CLIMATE CHANGE CONTACT EVENTS HOME SITE INDEX SOLAR CARS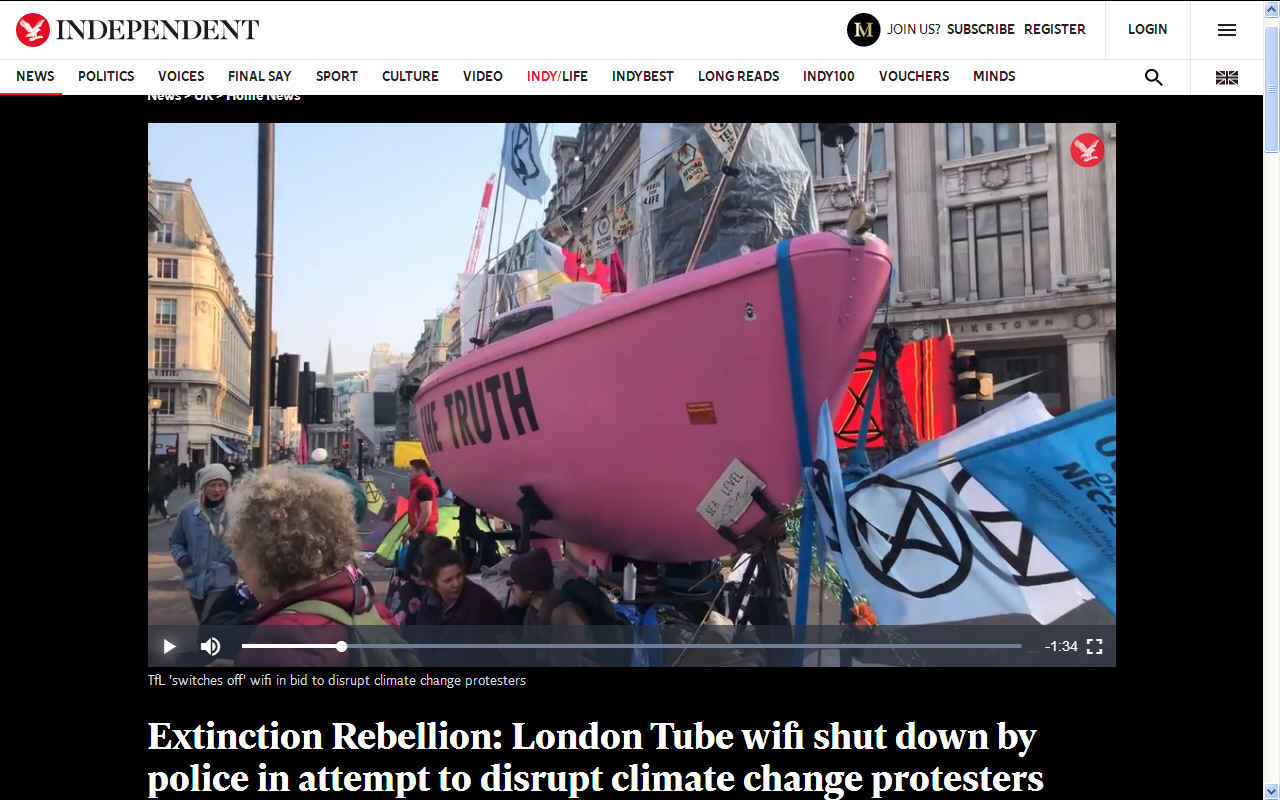 INDEPENDENT 17 APRIL 2019 - Extinction Rebellion: London Tube wifi shut down by police in attempt to disrupt climate change protesters

TfL fails to inform public internet access on Tube network would be 'switched off'

Police have shut down the public's access to wifi on the London Underground in an attempt to disrupt planned protests by climate protesters.

The blocking of the Tube's internet access, which was not made public before being implemented, comes amid a takeover since Monday of some of London's busiest streets by Extinction Rebellion, an environmental group attempting to force adequate government action over runaway climate change.

"In the interests of safety and to prevent and deter serious disruption to the London Underground network, British Transport Police (BTP) has taken the decision to restrict passenger WiFi connectivity at Tube stations," British Transport Police told The Independent.

"This follows intelligence that Extinction Rebellion protesters intend to cause disruption to Tube services."

A spokesperson added: "We apologise for any inconvenience this may cause and we would like to assure passengers that this decision is not taken lightly."

Police say the group have caused "serious disruption" affecting half a million people in the capital over the past two days. Almost 300 activists have been arrested amid protests in Oxford Circus, Marble Arch, Parliament Square, Waterloo Bridge and Piccadilly Circus.

But XR say they are planning to disrupt Tube services on Wednesday after the government failed to meet its members to discuss their demands.

"XR will nonviolently disrupt Tube services to highlight the emergency of ecological collapse," XR said in a statement. "We sincerely apologise to all those who may suffer as a consequence of this disruption. In any other circumstances we would never dream of disrupting the Tube but this is an emergency."

A Transport for London (TfL) spokesperson said: "We're working closely with the police to manage the impact of disruption to London's transport network. Customer WiFi in Underground stations has been temporarily switched off after a request from British Transport Police. We will restore access as soon as we are able to do so."

TfL and BTP's decision was criticised by privacy watchdog Big Brother Watch as "disproportionate" and "deeply authoritarian".

"Shutting down digital infrastructure in response to a peaceful protest is deeply authoritarian," said Griff Ferris, legal and policy officer at Big Brother Watch.

"While the police and transport networks have a duty to keep everyone safe, indiscriminately restricting everyone's ability to access wifi and communicate on the underground is disproportionate and the kind of action that's usually only taken in response to terror attacks.

"The authorities should not be using draconian powers to suppress people's right to peaceful protest."

In the face of climate breakdown – scientists have warned we have 12 years to stop catastrophic global warming – XR has three demands.

It is demanding the UK government declare a climate and ecological emergency, reduce greenhouse gas emissions to net zero by 2025, and create a so-called citizens' assembly made up of members of the public, which would lead decision-making in the fight against climate and ecological breakdown

XR said there were set to be protests in at least 80 cities in more than 33 countries.

By Tom Embury-Dennis and Simon Calder
Climate change is causing the world to become more parched in some geographical locations and wetter in others at the ice caps melt and the temperature of planet earth rises.
One way of helping to global warming is to reduce the carbon dioxide and other gases that are the product of combustion in our petrol and diesel engines. Preferably, we should eliminate all internal combustion engines in favour of low carbon transportation such as electric vehicles.
In order to make that work we need an infrastructure that is capable of delivering clean renewable energy to a network of service stations that spans the globe.
In order to get anywhere near that happy ideal we will need the cooperation of Governments, Energy Suppliers and Motor Manufacturers around the world.
At the moment that is as likely to happen as aliens invading us from another planet, because there is a complete lack of cooperation from the parties.
Is there a solution? We can only hope that somebody out there is hoping for the same thing and that such hope spreads to enough people so that eventually the world's politicians begin to take sufficient interest to want to do something about it.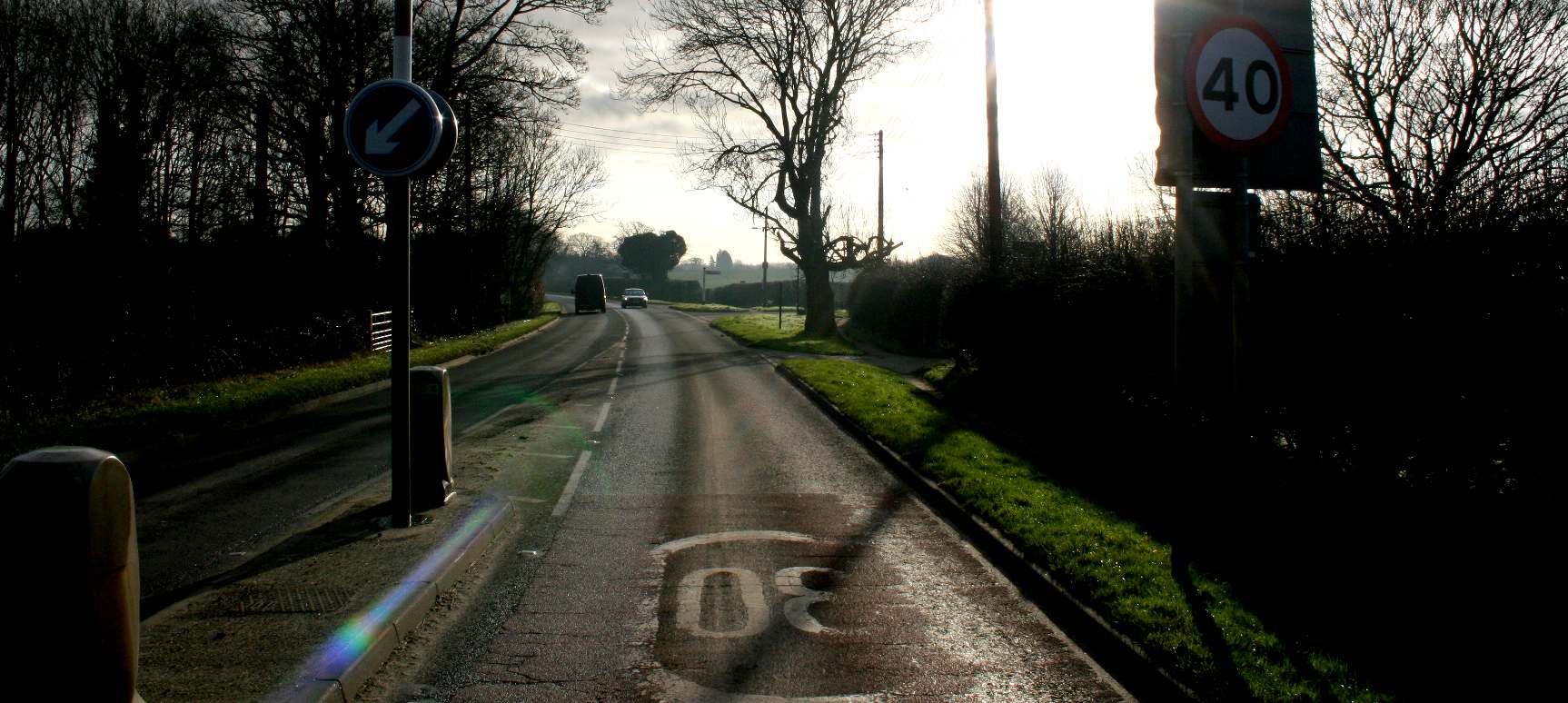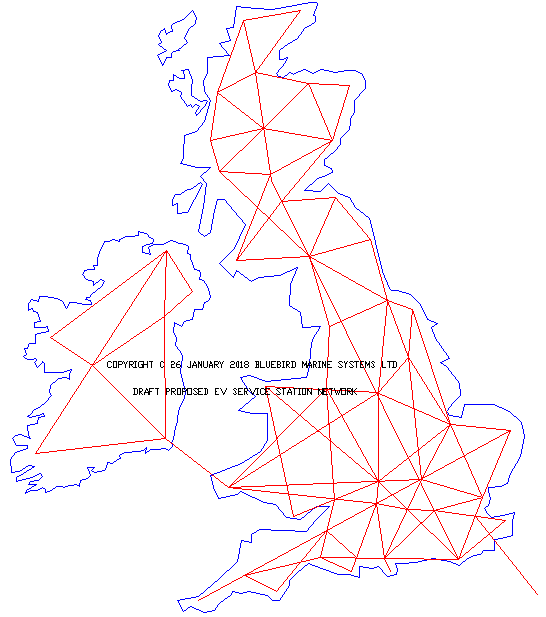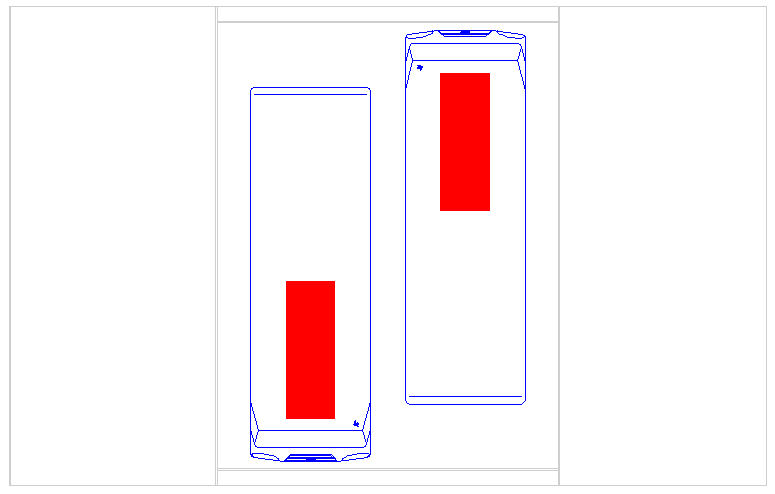 SMART SERVICE STATIONS - This concept EV forecourt offers between 7.68 - 15.36MWh of solar assisted energy storage with a capacity of between 48-96 battery cartridges on a continuous charge cycle. Five of these stations (76.8MW) could recharge (refuel) up to 10 trucks or cars a minute at peak times.
During rush hour, up to 300 vehicles might be serviced in one hour if drivers don't dawdle, as in get out of their vehicles for any reason - there is no need using automated billing - but this would require registered users. The truck shown in these AutoCAD drawings is 3.55 wide x 3.5 high x 7.7M long (8 x 11.5 x 25 feet). This station could accommodate trucks 4.46M (14.77 feet) high as shown, or with a raised roof, almost any truck currently on the market - though longer thinner trucks are more fuel efficient.
During an eight hour day 2,400 trucks might be serviced using five forecourts on the assumption that we start every morning with 96 x 5 = 480 slow charged cartridges from off-peak supplies. The same forecourt might be used to service fuel-cell cars powered by stabilized hydrogen. One size fits all. The secret is to KISS the design (Keep It Simple Silly). There are only 28* moving parts in this station, not including the gearbox for the solar powered drive motor. This is possible because with this system the vehicles load the cartridges themselves.
SUSTAINABLE DEVELOPMENT - Solar powered cars will help to reduce the strain on an all electric transport system, but it will need a concerted efforts on all fronts to start the healing process concerning climate change.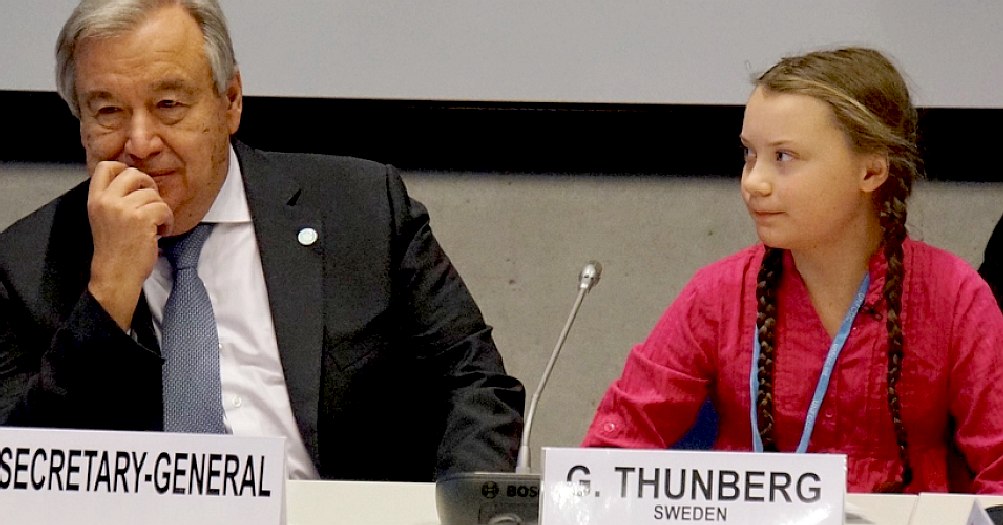 UNITED NATIONS - António Guterres and Greta Thunberg at the COP 24 conference of the parties on climate change. Where the extremely brave and thoughtful climate activist has got the world's attention, she now needs to look at what needs to be done to apply the global warming brakes.
Might we suggest a need to concentrate on building the infrastructure for electric vehicles, encourage low carbon shipping, build more wind farms and make houses that are virtually energy self-sufficient. These are the actions that will bring about change. The only way to make this happen is to insist on targets that includes programmes to deliver from each nation, with sanctions for those countries who will not do the right thing -such as the climate criminals Donald Trump and Vladimir Putin. Some environmental problems need research money to take ideas to technology level 9 for market.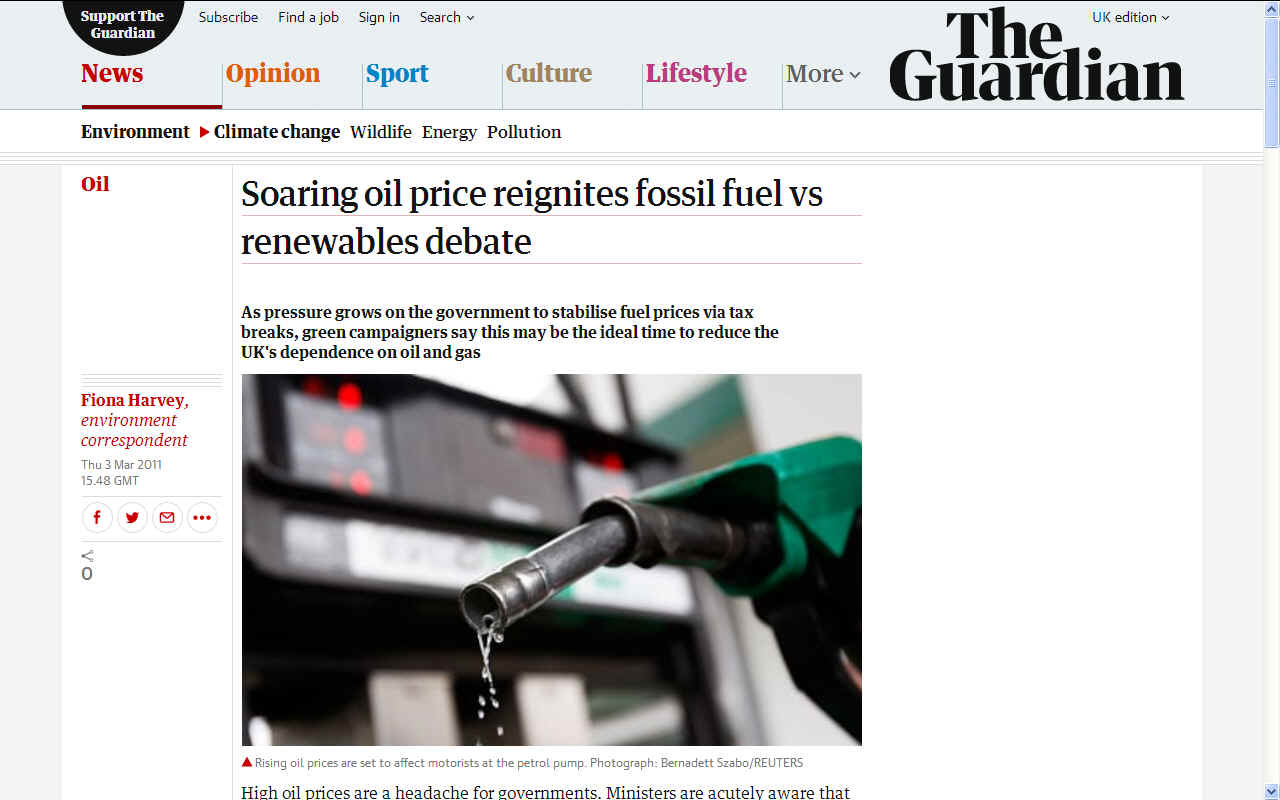 CLIMATE CHANGE LINKS
ACIDIFICATION - OCEANS
AGRICULTURE - FARMING FOR OUR FUTURE
ANTHROPOCENE - GEOLOGICAL EPOCH
BERLIN, 6TH CLIMATE CHANGE CONFERENCE
BIO FUELS - FROM CROPS & OCEAN FLORA
CALIFORNIA AIR RESOURCES BOARD - CARB
CHANGE - THE HARDEST THING OF ALL
CIRCULAR ECONOMY - RESTRAINT
CLIMATE CHANGE - ACT 2006 CLIMATE CHANGE & SUSTAINABLE ENERGY
- ACTS 2008, TARGET AMENDMENTS 2050 ORDER
- THE FACTS
COAL - FOSSIL FUEL
CONFERENCES OF THE PARTIES - UNITED NATIONS COP
CONSULTANCY - LOW COST EV INFRASTRUCTURE ACCELERATION
DESERTIFICATION - SOIL DEGRADATION TURNING AGRICULTURAL LAND TO DESERTS
- COP 1, COP 2, COP 3, COP 4, COP 5, COP 6, COP 7, COP 8
- COP 9, COP 10, COP 11, COP 12, COP 13, COP 14
DIESEL - FOSSIL FUEL FOR TRUCKS, TRACTORS AND FISHING BOATS
ECONOMICS - CIRCULAR
ELECTIONS - LOCAL UK 2019
ELECTRIC VEHICLES - ECONOMICS
ELIZABETH SWANN - CHALLENGER WORLD RECORD CIRCUMNAVIGATION - SPECIFICATIONS - SUNSHINE ROUTE
ENERGY SECURITY - EUROPEAN THREATS - SHORT TERM - LONG TERM - FUTURE WORLD ENERGY, ABU DHABI 2020
EVENTS -
EXTINCTION REBELLION - ROGER HALLUM NOT GUILTY MAY 2019
FOSSIL FUELS - COAL, NATURAL GAS & OIL
FUSION - HYDROGEN ATOMIC ENERGY
G20 - GROUP OF TWENTY MOST POLLUTING COUNTRIES
GEOTHERMAL - HEAT ENERGY
GRETA THUNBERG - SWEDISH ACTIVIST
HORIZON 2020 - DECARBONISING LONG DISTANCE SHIPPING, (CALL OPENS) SEPTEMBER 2019
- MANUAL FOR PARTICIPANTS, MANAGEMENT GUIDANCE
- SMART GREEN TRANSPORT BRIEFING BROKERAGE EVENT, 7 OCTOBER 2019 (CARS)
- UK H2020 NATIONAL POINTS OF CONTACT
HOUSING - SUSTAINABLE BUILDINGS
HUMANITARIAN AID - MOBILE POWER FOR REFUGEE RELIEF
IMO - INTERNATIONAL MARITIME ORGANIZATION
IPCC - INTERGOVERNMENTAL PANEL ON CLIMATE CHANGE (UNITED NATIONS)
KEROSENE - AVIATION FUEL
METHANE -
MOBILE RENEWABLE ENERGY - FOR THIRD WORLD COUNTRIES AND EMERGENCIES
OZONE -
PLANETSOLAR - IMMO STROEHER, RAPHAEL DOMJAN
POLICIES - THAT PROMOTE GLOBAL WARMING
- THAT REDUCE GLOBAL WARMING
POLITICS - LOCAL POLITICS & POWER CORRUPTION
POPULATION - WORLD GROWTH
PROTESTS -
RANGE ANXIETY - FEAR OF EV'S WHERE NO SERVICE INFRASTRUCTURE EXISTS
RENEWABLE ENERGY - 100+ COMPANIES A - Z INDEX
ROGER HALLAM - EXTINCTION REBELLION
SECURITY - ENERGY - SHORT TERM - LONG TERM
SLAVERY - FINANCIAL & GLOBAL WARMING
SOLAR POWER - PHOTOVOLTAIC AND HEAT CONCENTRATORS
TRANSPORT - FROM COAL TO PETROL TO EV'S
TRUST - CLIMATE CHANGE
TU DELFT - SOLAR BOAT OFFSHORE RACE @ MONACO JULY 2019
UNITED NATIONS - CONVENTION TO COMBAT DESERTIFICATION
- CONFERENCES OF THE PARTIES COPS
- GENERAL ASSEMBLY SEPTEMBER 2019
- ACTION PORTFOLIOS TO REDUCE GREENHOUSE GASES - FINANCE, ENERGY, INDUSTRY, NATURE, CITIES
- ADAPTATION , MITIGATION, YOUTH, POLITICS
WAVE & TIDAL - POWER GENERATION
WIND POWER - TURBINES & WINDMILLS
Copyright © website 2019, all rights reserved, save for educational and media review purposes. You do not need permission to use our information if it is to help promote a low carbon economy. This is a low carbon website that loads quickly and is as kept simple as possible while still providing useful information. Cleaner Ocean Foundation Ltd.