The Royal Automobile Club is a private gentlemen's club and is not to be confused with the RAC plc (see below, a motorists organization, which it formerly owned. It has two club houses in London's Pall Mall and the other in the countryside of Epsom, Surrey at Woodcote Park.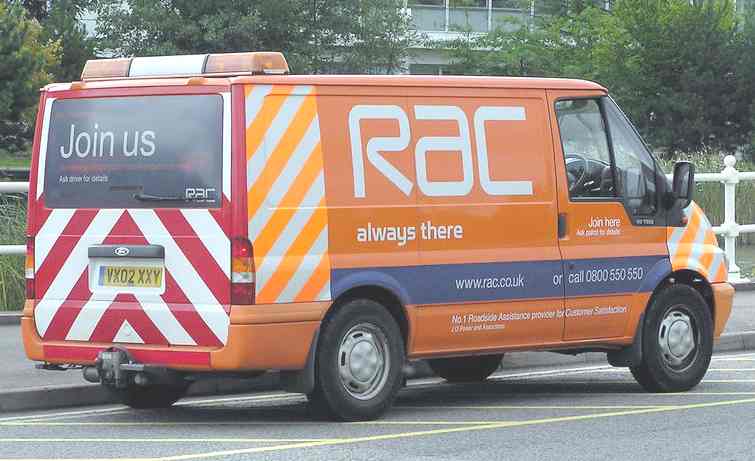 RAC roadside rescue service van - core business
It was founded on 8 August 1897 as the Automobile Club of Great Britain (and later, Ireland). King Edward VII's interest in motoring led to the command "that the Automobile Club of Great Britain and Ireland should henceforth be known as The Royal Automobile Club". The headquarters were originally at 4 Whitehall Court, moving to 119 Piccadilly in 1902.
In 1911 they moved to the current address, part of the site of the old War Office. The club house was one of the largest in London, with a frontage to Pall Mall of 228 feet and a depth, in the centre, of 140 feet. It cost over a quarter of a million pounds and is described in the Survey of London as "a polished essay in the late French Renaissance manner".
In 1905, the Club organised the first Tourist Trophy (TT) race - the oldest regularly run motor race. The Club became the governing body for motor sport in Britain.
The RAC were responsible for organising the first British Grand Prix motor race at Brooklands, Surrey in 1926.




RAC Report on Motoring 2005
The 17th annual report from RAC investigates the agony and ecstasy of driving.


THINK ! Road safety
Tiredness kills - make time for a break. Did you know ?



RAC plc is a UK-based motoring organisation, originally formed by the Royal Automobile Club to assist members with roadside and other motoring services. The RAC's traditional rival is the The Automobile Association or AA.
Founded in 1897, the club introduced uniformed patrols in 1901 and added roadside telephones in 1912.
In September 2002, the RAC motoring services were sold by the Royal Automobile Club to Lex Service plc, which renamed itself RAC plc. There is no longer any formal connection between the two organisations. Following the de-merger of the two parts of the RAC and the sale of the motoring services arm the RAC Foundation, previously a part of the RAC was made independent and took on the Motoring advocacy role of the RAC.
RAC plc also owns BSM (previously The British School of Motoring), Lex Vehicle Leasing, AutoWindscreens and BSG (Birmingham safety glass). In 2005, RAC plc was acquired by the Norwich Union Insurance division of Aviva plc.
RAC FOUNDATION
The RAC Foundation is a charity establised in 1991 as a part of the RAC. After the de-merger of the RAC from the Royal Automobile Club the organisation became involved in researching and promoting issues of safety, mobility, economics and the environment related to motoring.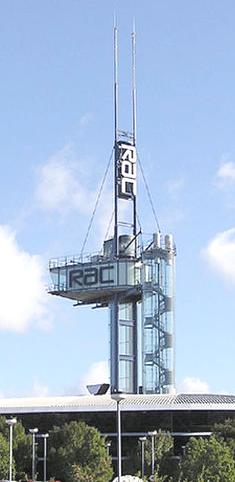 LINKS
---
AUTOMOTIVE A - Z
---