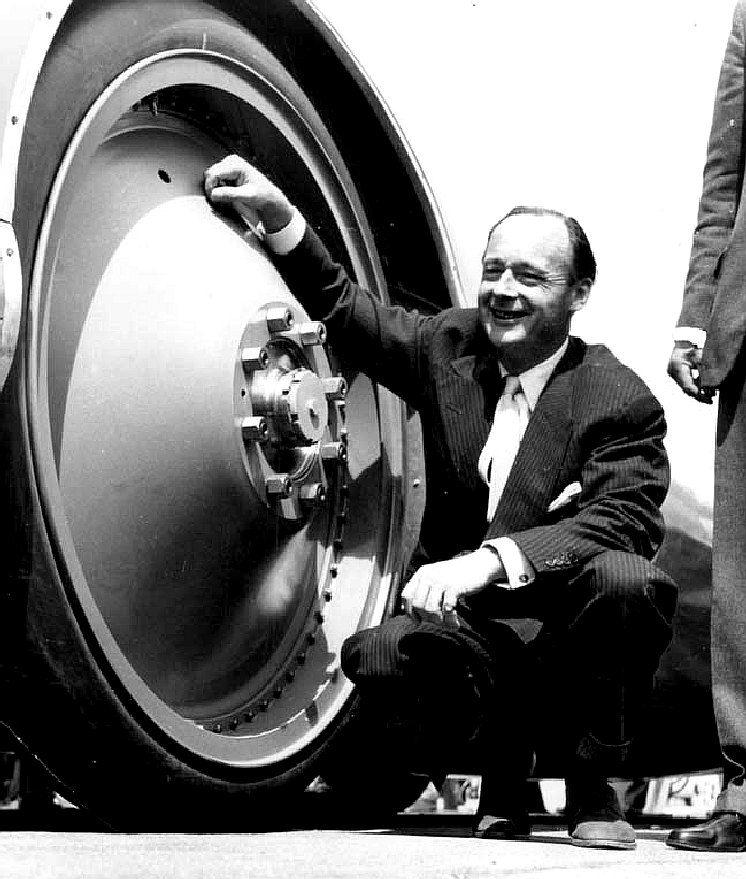 CN7 - The Campbell Norris 7 was one of the most famous land speed record cars in history and one that almost claimed Donald Campbell's life. The speed king had a number of vehicle accidents during his career pushing the boundaries of technology forward.
Donald Malcolm Campbell was born on March 23rd 1921 at Canbury House in Kingston upon Thames. He was a British car and motorboat driver who broke many speed records, the son of Sir Malcolm Campbell and his second wife Dorothy. Donald tried to enlist during World War Two but was ineligible because of a case of rheumatic fever.
Sir Malcolm died on New Year's Eve in 1948. After his father told him that he'd never be as famous as himself and had then taken steps to ensure that his son would not have access to his boats and cars, Donald set about recovering the water speed assets that would set him on a course that would finally see him meet his maker.
The signs were all there, a crash here and another crash there, but Donald ignored the warnings that he was pushing to far and too fast. This is one of the curses of land speed record breaking, you can get so caught up in the race for speed that you lose sight of the value of life.
So it was that despite adversity and Donald Campbell strove to set speed records on land and water, finally eclipsing his father's achievements in taking both water and land speed records in the same year.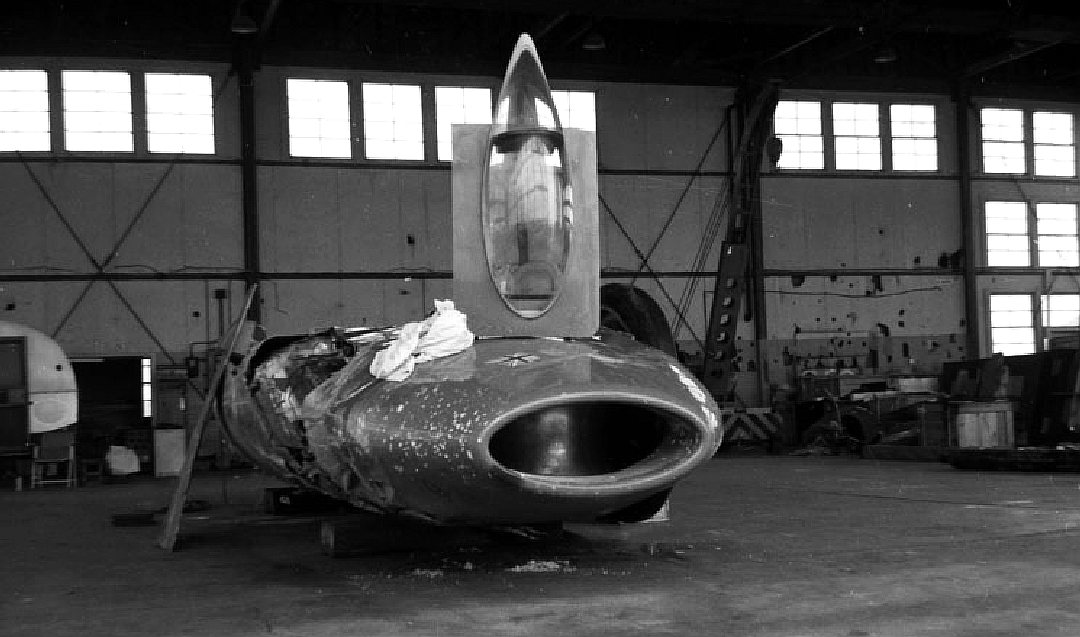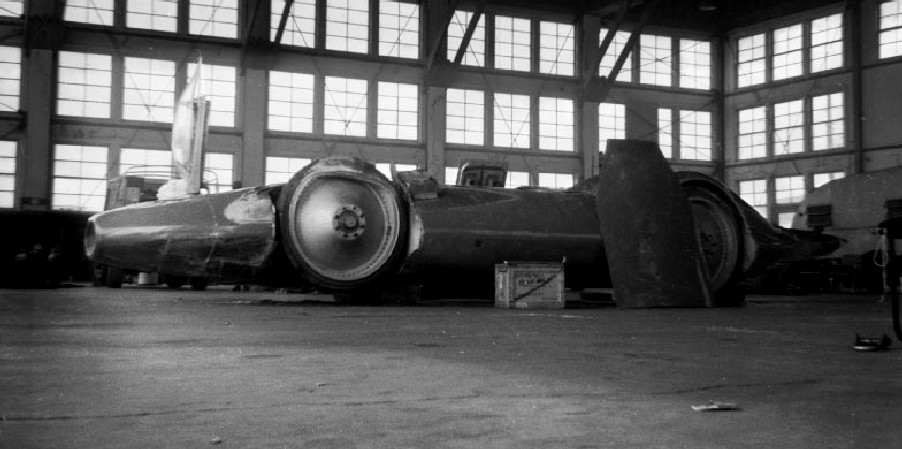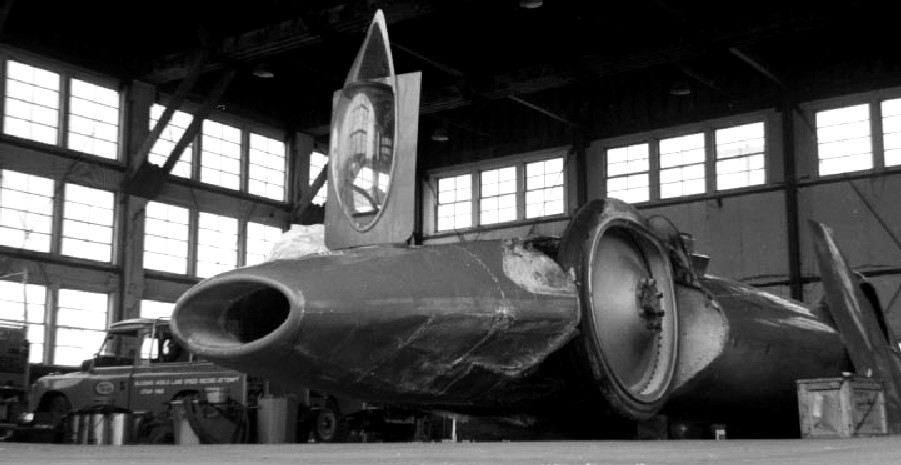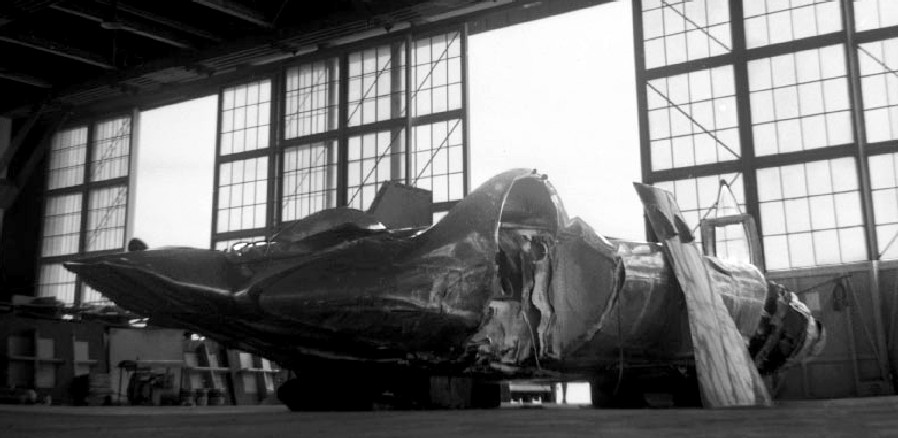 Donald Campbe

ll was a keen pilot, but even that skill would not save him in the end. He survived this crash and still went on to have another go.

Following a heavy crash at Bonneville with the Bluebird CN7 car in 1960, on July 17, 1964, at Lake Eyre, Australia, he set a record of 403.10 mph for jet propelled four-wheeled vehicles (Class A). He became the first person to set both water and land records in the same year, but the land speed record tumbled shortly after as the Summers Brothers took land speed gold with their Goldenrod streamliner.

The CN7 was all choked out, as the jet age left wheel driven cars in the shade. That only left the K7 and water speed record breaking to keep him in the limelight, where nobody was coming anywhere near his own records on water thanks to the K7's built in speed reserves and the genius of Ken and Lewis Norris, Campbell thought that he could milk that achievement to raise money for a jet car of his own to take on Art Arfons and Craig Breedlove in their backyard specials.

The jet boat concept was not from that drawing board of the Norris brothers, where Malcolm had already fitted a jet engine to a K4 variant. Ken Norris was a stickler for the rules and as the rule book at the time did not recognise jet thrust as a means of propulsion, the CN7 was wheel driven by a jet engine. The CN7 was built on the aerodynamic work of Reid Railton on the Railton Mobil Special for John Cobb.

Donald Campbell was not a practical engineer, relying on Leo Villa to bring alive his ideas to extend the working life of the K7, where, like his father, he would need a gifted designer for an all new car - and that meant money - and a lot of it.

The problem with this is that he had built up a reputation of needing a large support crew. Put that together with the number of incidents where the asset was written off, and the lavish lifestyle and that made sponsoring the speed king a very expensive and largely uninsurable undertaking.

DC's SPEED RECORDS:

LAND: July 1964: Lake Eyre, Australia. (403.1 m.p.h.)

WATER:

July 1955: Ullswater, Cumbria. (202.32 m.p.h.)

November 1955: Lake Mead, U.S.A. (216.2 m.p.h.)

September 1956: Coniston Water, Cumbria. (225.63 m.p.h.)

November 1957: Coniston Water, Cumbria. (239.07 m.p.h.)

November 1958: Coniston Water, Cumbria. (248.62 m.p.h.)

May 1959: Coniston Water, Cumbria. (260.33 m.p.h.)

December 1964: Lake Dumbleyung, Australia (276.33 m.p.h.)

SPEED KING - [LEFT] Donald Campbell, got it all together to take the outright land and water speed records in the same year. His father would not have been amused that Donald disobeyed him, entering the LSR arena, but we think would have been proud once he saw what his son had achieved. Here we see Donald shaving while in a hospital bedin Tooele, Utah, with his wife Tonia very pleased that her husband had survived a very fast crash September 18, 1960 - two days after the crash. [RIGHT] Donald jokes around with engineer John Fenn and his wife Eileen Fenn during a K7 test run.


MINE IS BIGGER THAN YOURS - Donald Campbell and Craig Breedlove meet (for a male member measuring contest) to compare cars. Arguably, Donald won this argument, because the CN7 was a bit longer than the Spirit of America, but then the SOA was faster. That said, the SOA was faster and with Jet and Rocket powered cars going faster and faster, this led Donald to begin developing proposals for his CMN8 rocket powered LSR project. Both men had survived crashes.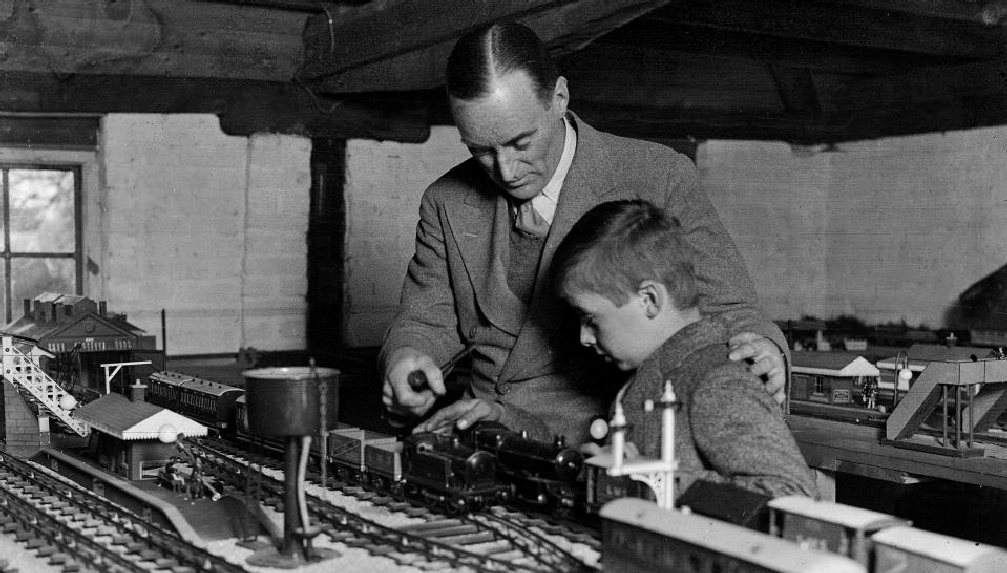 TRAIN SET - Father and son enjoy playing with a train set in the basement of their house in Surrey.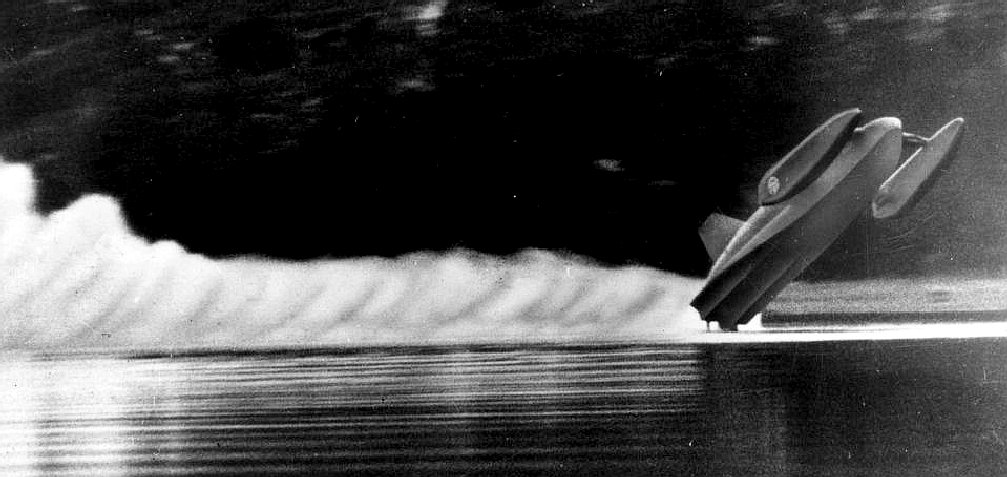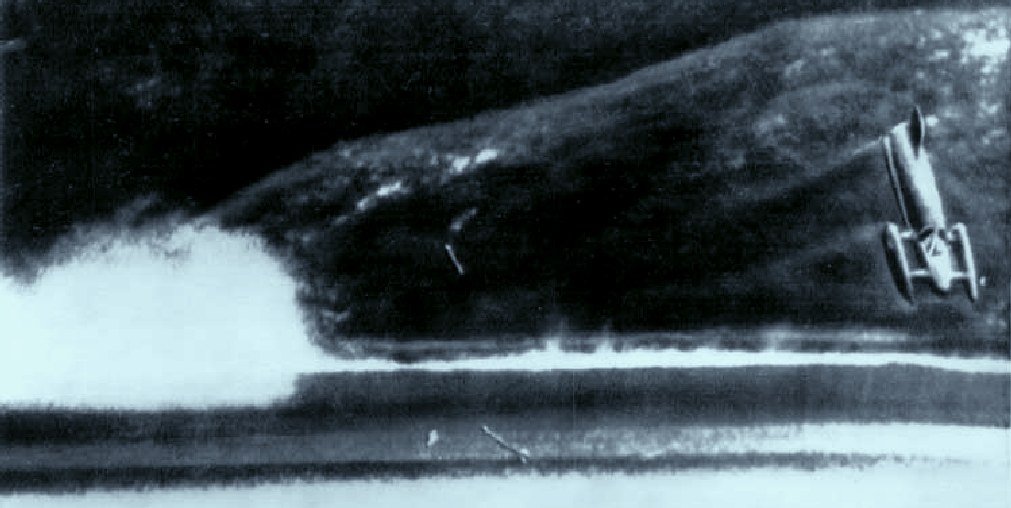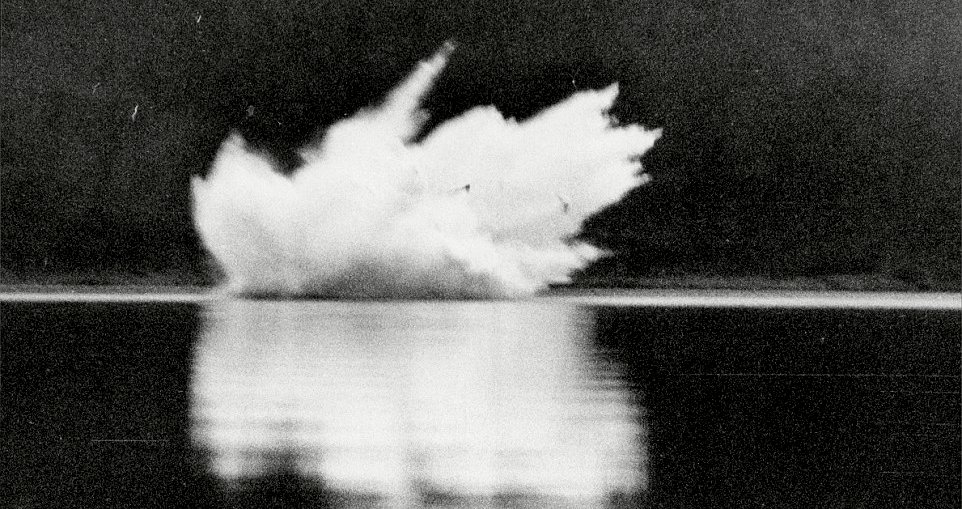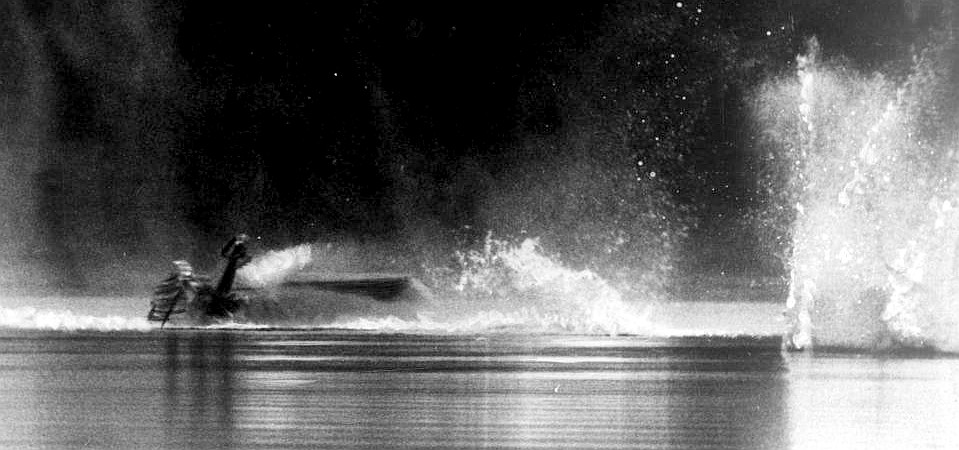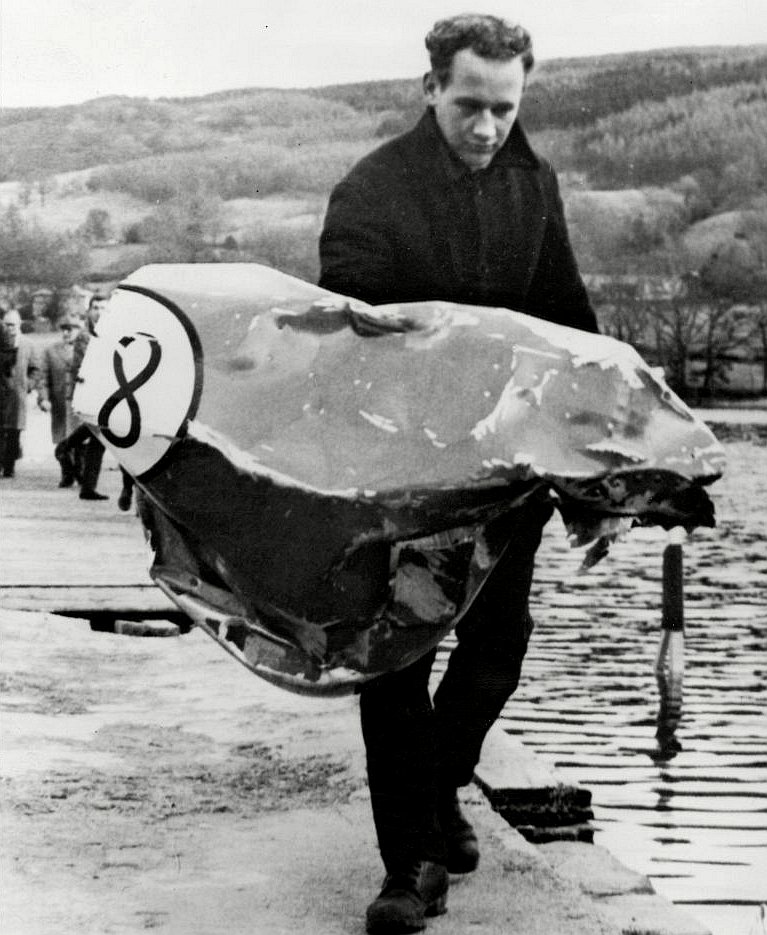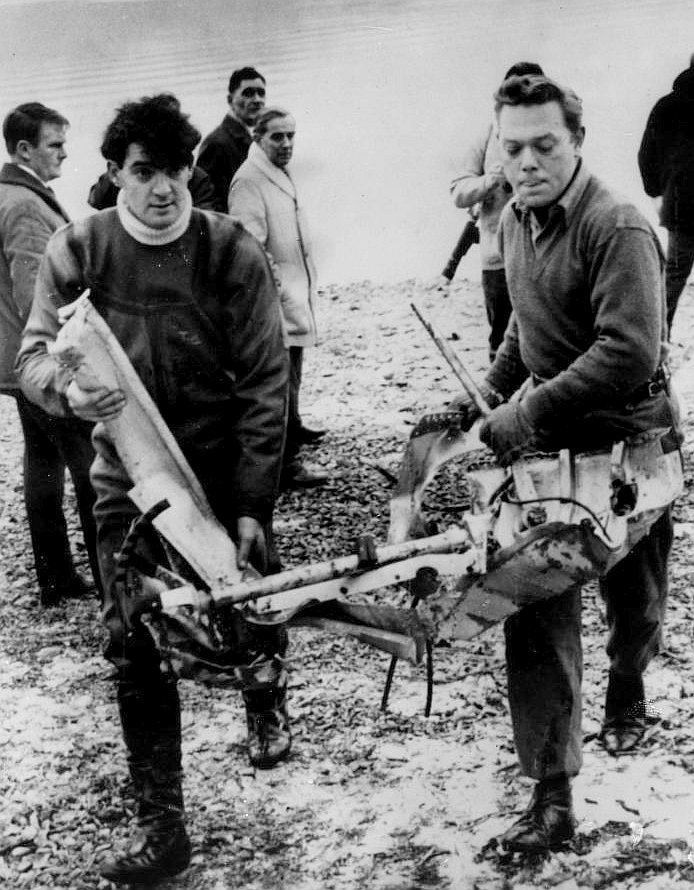 K7 CRASH - An incident that rocked the nation. Campbell's last words, recorded from his cockpit microphone: "Tramping like mad... Full power... Tramping like hell here... I can't see much and the water's very bad indeed... I can't get over the top... I'm getting a lot of bloody row in here... I can't see anything... I've got the bows up... I've gone...."
The date was the 4th of January 1967, the time 08:51 GMT, the place Coniston Water, Cumbria, England. Donald was 45 when he died prematurely and his jet powered Bluebird boat had exceeded the 300 mph barrier - unfortunately for the pilot - not safely.
LINKS & REFERENCE
Daily Mail UK news Donald-Campbell-s-Bluebird-roars-life-thanks-painstaking-restoration-50-years-legendary-speedboat-racer-died-trying-break-world-speed-record
ITV news 2017-01-04 Donald Campbells-death-in-bluebird-water-speed-crash-marked-50-years-on
The Sun news UK Donald-Campbell-remembered-50-years-after-he-was-killed-while-trying-to-break-a-water-speed-record-in-his-bluebird-k7-boat
http://www.acrossthelake.com
http://www.itv.com/news/2017-01-04/donald-campbells-death-in-bluebird-water-speed-crash-marked-50-years-on/
http://www.bbc.co.uk/news/uk-england-cumbria-38496708
Daily Record Scotland unseen photographs of Donald Campbells Bluebird CN7
http://www.dailyrecord.co.uk/news/scottish-news/pictures-unseen-photos-donald-campbells-3814300
http://www.kentonline.co.uk/kent-business/county-news/don-and-me-kent-mans-story-of--a85671/
http://www.beaulieu.co.uk
Steve Hogarth's account of the raising of the Bluebird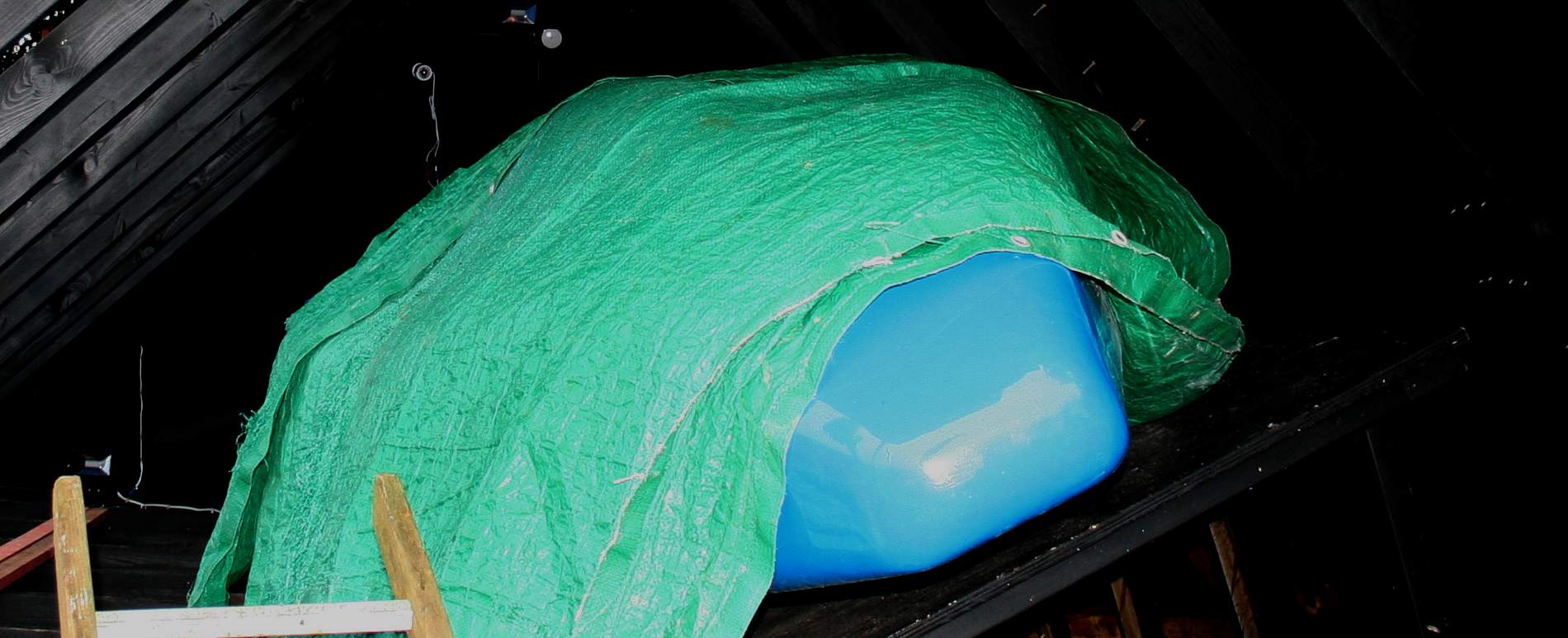 LSR ART - Not a product of Donald Campbell, the Bluebird BE2 (shrouded in this picture) was designed for a project involving his nephew, the son of Jean Campbell. The car is installed in a showcase at Campbell Hall, Herstmonceux Museum in Sussex, that will permanently house this exotic land speed record sculpture behind laminated glass for generations to come; soon to be on display to the public. Please note that this photograph is Copyright © March 2017 Bluebird Marine Systems Ltd. You will need permission from the company to reproduce these pictures, except for private review or study.