MARINE CONSERVATION GUIDE A TO Z

AUTOMOTIVE A TO Z CHARITY CONTACT EVENTS HOME SITE INDEX

Our oceans absorbs carbon dioxide to counter climate change. As we alter the chemistry of seawater with land based fossil fuel burning, so creating acid oceans, we are altering the ability of the marine environment to balance out our use of energy on land for transport, factories and homes. The ocean economy is thus linked to humans on land and dependent on scientific study to keep our politicians up to speed with the damage we are doing.

On land people are isolated from what is happening below the surface of the waves. Awareness is thus an important factor, where it is known that once our population learns of a problem, that knowledge begins to apply pressure to policy makers to do something about it.

The opposite is also true in that once the

population learns of a problem where humans are the cause, they tend to take the trouble to avoid or reduce that cause. Again, ocean literacy is vital in the quest to conserve marine life.

This is important in connection with food security, where land based agriculture will be unable to provide food for us as our population grows. Allied to food security is information as to our food footprint. When people know how much energy is used to produce beef and lamb, and the health consequences of a red meat diet, they tend to reduce their food footprints and lead a healthier lifestyle.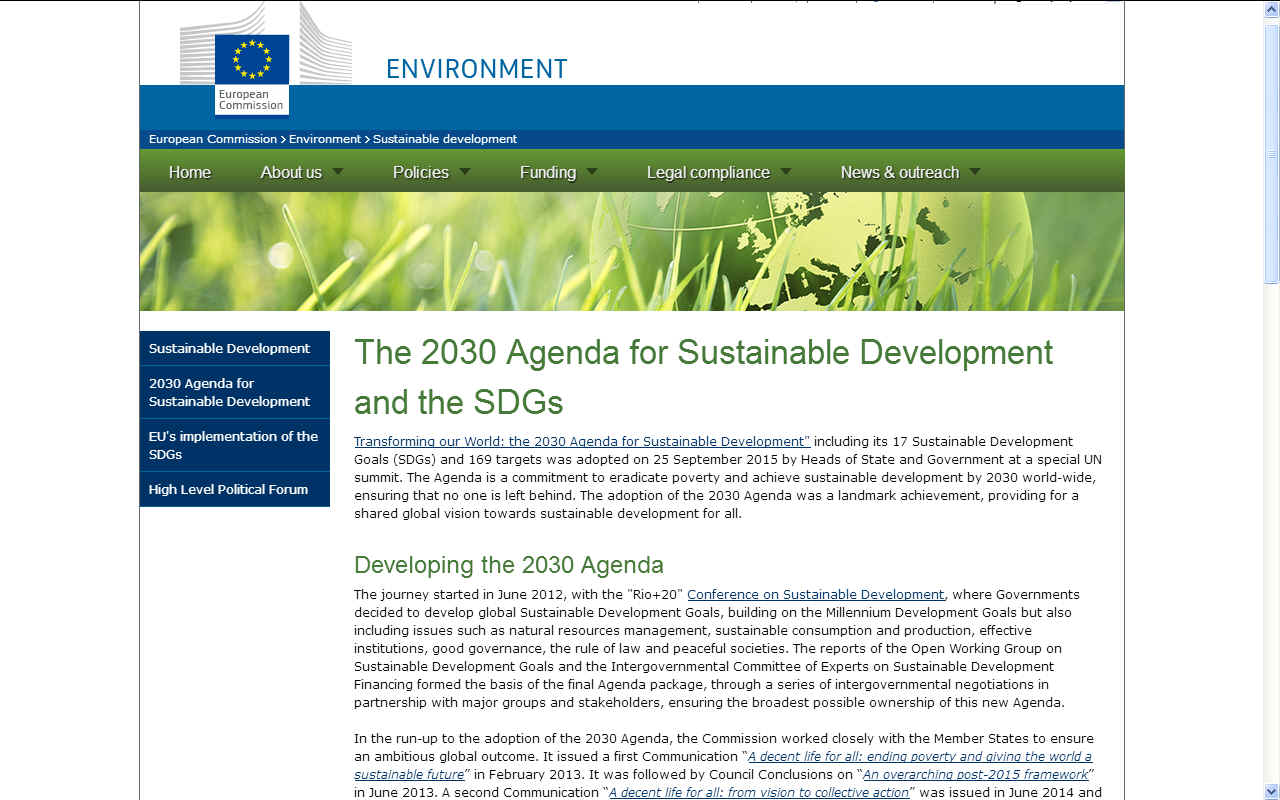 The United Nations have agreed to work towards a more sustainable civilization on planet earth.
A to Z listings of 'blue growth' media reviews, organizations and ocean projects that are about or designed to bring about economic adjustments that are sustainable for healthier oceans and a better future, known collectively as Blue Growth:-
ABS - ACRYLONITRILE BUTADIENE STYRENE
ABS - AMERICAN BUREAU SHIPPING
ALASKA - FISH FACTOR BACKING BLUE GROWTH SEPT 2017
ALGAE -
ALGALITA - CAPTAIN CHARLES MOORE
ALICAT - ALUMINIUM & STEEL WORK BOAT BUILDERS, GREAT YARMOUTH
AMPHIMAX - BLUE GROWTH ENABLING PLATFORM - SWIVEL TRACKS - 12v MOTORS - ACCESS IMPROVEMENTS
ANCHOVY, ANCHOVIES -
ANDROID - APPSTORE
ANGEL -
APPLE IOS - APPSTORE
AQUARIUMS AGAINST LITTER - OUR OCEAN CAMPAIGN
ARTICLES (charity)
ATLANTIC OCEAN - BLUE GROWTH AGENDA 2030
AUTONOMY, MARINE - INTERNATIONAL BUSINESS FESTIVAL, LIVERPOOL 12-28 JUNE 2018
- MATS2018, NOC 13-15 NOVEMBER 2018
- SYMPOSIUM, MARITIME INDUSTRIES SOCIETY, 22 NOVEMBER 2018
BANGLADESH - CENTRE FOR RESEARCH AND INFORMATION
BATTERIES - CHARGING STATION & POWER SUPPLIES - SEAVAX TEST TANKS EXPERIMENTS
BAY OF BENGAL - DEAD ZONE
BBC - EARTH - WHY MARINE ANIMALS CAN'T STOP EATING PLATIC
BIG BANG - YOUNG SCIENTISTS AND ENGINEERS FAIR & SCHOOL COMPETITION 2018
BIG DATA - SATELLITE SURVEY GULF MEXICO EXPLAINS HOW PLASTIC OCEAN GYRES FORM
BIOECONOMY - BLUE AQUATIC BIOLOGICAL RESOURCES
BIOLOGY - MARINE LABORATORY
BIOMAGNIFICATION - ACCUMULATION OF TOXINS IN MARINE LIFE
BIOTA - SPECIES SIZES
BIOTECHNOLOGY, BLUE - MEDICINES FROM OUR OCEANS
BLUE GROWTH - BLACK & MEDITERRANEAN SEAS - HGH SUPPLEMENT
BLUEMED - H2020 EUROPEAN COMMISSION BACKED ACCELERATOR
BLUE PLANET II - BBC TV SERIES ON OCEANS
BOUND4BLUE - AVADA ELECTRICITAT, WING SAILS
BOYAN SLAT - OCEAN CLEANUP PROJECT
BREXIT - BRITISH EXIT FROM EU - NO DEAL UK UNDERPINNING
BRITISH ANTARCTIC SURVEY - PLASTIC OCEAN CHALLENGES & SOLUTIONS - CAMBRIDGE UNIVERSITY, MARCH 2018
CANCER - CARCINOGENS
CARIBBEAB SEA - THE INDEPENDENT 23 OCT 2017
CATAPULT - SMES, MOD, BAE SATELLITES SPACE TECHNOLOGY
CIRCULAR ECONOMY - WHAT IS IT
CiWF - COMPASSION IN WORLD FARMING, LONDON 2017
CHRIS BURY SALES LTD, BLACKBURN, LANCASHIRE
CLASS NK - CLASSIFICATION SOCIETY
CLEAN SEAS - MARINE PLASTICS INNOVATION CHALLENGE 2017
CLIMATE CHANGE - CONSERVATIVE PLAN UNDER THERESA MAY - ACT 2008
CLS - SATELLITES FOR ENVIRONMENTAL OCEAN MONITORING
COD -
COLUMBUS - KNOWLEDGE TRANSFER PROJECT FOR BLUE GROWTH
COMMONWEALTH CLEANER OCEANS ALLIANCE - CCOA
COP 23 - WORLD CLIMATE CHANGE CONFERENCE 2017
CRABS -
CRUISING - CRUISE SHIPS AND CARBON FOOTPRINTS
DDT -
DISCRIMINATION - EQUAL RIGHTS & EQUALITY, ANTI SLAVERY & JUSTICE
DNV GL - SHIPPING CLASSIFICATION SOCIETY
DOLPHINS -
DONATIONS - PLEASE HELP OUR RESEARCH
EARTHWISE - ECO FRIENDLY ABSORBENT MATS FOR OIL SPILLS
EASTBOURNE - PLASTIC FREE
ECONOMICS - THE BLUE ECONOMY
ELIZABETH SWAN, THE - ZERO CARBON SHIP
ELLEN MACARTHUR PRINCE WALES - INNOVATION PRIZE
EMFF - EUROPEAN MARITIME & FISHERIES FUND BLUE GROWTH INFORMATION DAY 9-11-17
EMODnet - EUROPEAN MARINE OBSERVATION DATA NETWORK
EUROMARINE - EUROPEAN MARINE RESEARCH NETWORK - BLUE SCIENCE FOR BLUE GROWTH
EUROPEAN MARITIME DAY - 2017, 2018 B2B, 2019
EUROPEAN SPACE AGENCY - ESA AGENCE SPATIALE EUROPEENNE ASE EUROPAISCHE WELTRAUMORGANISATION
EUROPEAN UNION - BLUE GROWTH AGENDA 2030
- Moscovici, Pierre
- Navracsics, Tibor
- Oettinger, Günther H.
- Šefčovič, Maroš
- Timmermans, Frans
- Vella, Karmenu - Burgas welcome speech May 31 2018
- Vestager, Margrethe
FAO - FOOD & AGRICULTURE ORGANIZATION
FINANCIAL STABILITY BOARD - FSB
FISH - GUIDE A TO Z INDEX
FISHING - NETS - OVER FISHING
FOOD - 2030 - CARLOS MOEDAS, BRUSSELS CONFERENCE
- CHAINS
GALILEO - BREXIT BARS UK FROM ESA SATELLITES
G7 - FUTURE SEAS & OCEANS MEETING TURIN SEPT 2017
G20 - WORLD OCEANS ANTI PLASTIC ALLIANCE
GAMES - SMARTPHONE 2D OCEAN CLEANUP FOR ANDROID & IOS
GANGA, MOTHER - HOLY RIVER DIT INDIA, LONDON HILTON 21 FEB 2018
GDP - GROSS DOMESTIC PRODUCT PROJECTIONS 2018 - 2023
GHOST GEAR - ABANDONED FISHING NETS, HUFFINGTON POST
GOOD FISH GUIDE - SUSTAINABLE HARVESTING & SUGGESTED EATING A TO Z INDEX
GREENSEA - OPENSEA OPERATING SYSTEM FOR AUTONOMOUS UNDERWATER AND SURFACE VEHICLES
HADDOCK -
HASTINGS - TIMES ONLINE AUG 2018
- TIMES ONLINE MAR 2016
HEAVY METALS - TOXICOLOGY OF OCEAN PLASTICS AS SPONGES FOR CADMIUM, COBALT, LEAD, NICKEL, ZINC
HERRING -
HORIZON 2020 - NO DEAL BREXIT DEAL
- BRIEFING, LONDON 31 OCTOBER 2017
- BRIEFING, LONDON 26 SEPTEMBER 2018 - BLUE GROWTH, FOOD SECURITY, KTN
- BRIEFING, LONDON 25 OCTOBER 2018 - ROBOTICS, TRANSPORT, KTN
IMF - INTERNATIONAL MONETARY FUND
IMO - INTERNATIONAL MARITIME ORGANIZATION - BLUE GROWTH AGENDA 2030 (2018-2023)
INDIA - NEW DELHI BANS DISPOSABLE PLASTIC JAN 2017
INDIAN OCEAN - BLUE GROWTH AGENDA 2030
INNOVATION FUNDING SERVICE - OPEN GRANT FUNDING COMPETITIONS
INTERREG - SOCIETAL INNOVATION PROGRAMME FRANCE LE MANCHE ENGLISH CHANNEL
IOC - INTERGOVERNMENTAL OCEAN COMMISSION OF UNESCO
IXBLUE - NAVIGATION INSTRUMENTS, SONAR
KRILL -
KULO LUNA - INDEX TO CHAPTERS
LABORATORIES - MARINE BIOLOGY
- ROBOTICS
LITERACY, OCEAN -
LOBSTERS -
LLOYD'S REGISTER SHIPPING - CLASSIFICATION
MACKEREL -
MANTA SEA CLEANERS, YVAN BOURGNON
MARCH FOR THE OCEANS - JUNE 9 2018, WASHINGTON DC
MARINE DEBRIS CONFERENCE - MARCH 12-16 2018
MARINE FACILITIES ADVISORY BOARD - MFAB
MEMORANDUM (charity)
METHYL MERCURY - MARINE TOXINS
MICHAEL GOVE - PLASTIC STRAWS
MICROBEADS - PLASTIC WASTE
MICROPLASTICS - PLASTIC POLLUTION
MINING - SEABED
MITIN - MARITIME INNOVATIVE TERRITORIES INTERNATIONAL NETWORK
MSP - EUROPEAN MARINE SPATIAL PLANNING PLATFORM
MUSSELS -
NASA - NATIONAL AERONAUTICS & SPACE ADMINISTRATION
NEPTUNE PROJECT - HORIZON 2020 BLUE GROWTH INNOVATION ACCELERATOR
NINESIGMA, NINESIGHTS - NEW PLASTICS ECONOMY CHALLENGE
NOC - NATIONAL OCEANOGRAPHY CENTRE - STAFF A - Z
NORTH KOREA - GHOST FISHING BOATS & FOOD SHORTAGES
NOTTINGHAM DECLARATION - MEMORANDUM OF UNDERSTANDING
NUFFIELD - LORD WILLIAM MORRIS
NYLON -
OCEAN - DAY CONFERENCE COP23 11 NOVEMBER 2017
- WASTE
OCEANOLOGY INTERNATIONAL - 2018 MARCH 13-15 LONDON, EXCEL
- 2019 FEBRUARY 25-27 SAN DIEGO CONVENTION CENTRE, CA
OCEANS CONFERENCES - KOBE MAY 2018
OMEGA 3 - FATTY ACIDS
OYSTERS -
PACIFIC OCEAN - BLUE GROWTH AGENDA 2030 - GREAT PACIFIC GARBAGE PATCH 2018
PCBs - POLYCHLORINATED BIPHENYLS
PEPSI COLA - PEPSICO
PET - POLYETHYLENE TEREPHTALATE
PHARMACEUTICALS - OCEAN POLLUTION
PHOENIX - OCEAN CLEANUP PROJECT SHIP 360 & 120
PIRAEUS - BLUE GROWTH COMPETITION, BUSINESS INCUBATOR
PLAICE -
PLANKTON -
PLASTICS - A TO Z, AGE, PLASTICENE
- PLANET
- SOUP
- TACKLING OCEAN POLLUTION INTERNATIONAL TOUR
- SINGLE USE - CANADIAN PETITION TO BAN
PLUGBOAT - WORLD ELECTRIC & HYBRID BOAT SUMMIT, VENICE, ITALY, OCTOBER 2018
POLLOCK -
POPs - PERSISTENT ORGANIC POLLUTANTS
PORTS - CARGO - CUSTOMS - DOCKS - HARBOURS - PASSENGERS
PORTS CONFERENCE, GREEN ENERGY, VIGO, SPAIN - JUNE 27-29
PRAWNS -
PRINCE CHARLES - URGES BUSINESSES TO REGENERATE, EVENING STANDARD FEB 17,
PROCTOR & GAMBLE - FAIRY LIQUID & DREFT BOTTLES
PROFISH - GLOBAL FISHERIES PROGRAM & THE WORLD BANK
PROTECT OUR WAVES - ALL PARTY PARLIAMENTARY GROUP
PVC - POLYVINYL CHLORIDE
RAPHAEL DOMJAN - PLANETSOLAR WORLD RECORD AUTONOMOUS BOAT
RESEARCH - TANK TESTING FACILITIES - GIMBALS
RIVERS - RIVERVAX FILTRATION BOAT
ROBOTICS - HEXAPOD STEM PROJECT
ROCKEFELLER FOUNDATION - INCLUSIVE BLUE GROWTH
ROVs - DEEP TREKKER Oi 2018
SALMON - FARMED FISH ESCAPE INTO PACIFIC CBC NEWS 22-8-17
SALT, SEA - CONTAMINATED WITH MICRO PLASTICS
SARDINES -
SATELLITES - MARINE LITTER SURVEYS, TARGETING & OPERATIONS, EARTH OBSERVATION, HORIZON 2020
SAVIOUR, OCEAN - £40 MILLION CATAMARAN YACHT PLASTIC SKIMMER
SCALLOPS -
SDGS - 1 NO POVERTY, 2 ZERO HUNGER, 3 GOOD HEALTH WELL BEING, 4 QUALITY EDUCATION, 5 GENDER EQUALITY
- 6 CLEAN WATER SANITATION, 7 AFFORDABLE CLEAN ENERGY, 8 WORD ECONOMIC GROWTH, 9 INDUSTRIAL INNOVATION
- 10 REDUCED INEQUALITIES, 11 SUSTAINABLE CITIES COMMUNITIES, 12 RESPONSIBLE PRODUCTION CONSUMPTION
- 13 CLIMATE ACTION, 14 LIFE BELOW WATER, 15 LIFE ON LAND, 16 PEACE JUSTICE INSTITUTIONS, 17 GOAL PARTNERSHIPS
SEABIN - WARTSILA DONATION TO TURKU, FINLAND
SEA CHANGE PROJECT - H2020 FUNDED OCEAN LITERACY
SEA MACHINES ROBOICS - AUTONOMOUS COMMAND & CONTROL FOR COMMERCIAL SHIPS
SEAFOOD - ALTERNATIVES, ALGAE, KRILL
SEANET - SATELLITE GUIDANCE SYSTEM
- 2018 POWERING UP FOR OUR EXPERIMENTS
- 2017 H2020 FUNDING BID FOR THE OCEAN CLEANING DRONE - GAMES FREE DOWNLOADS - V2 - V3 - V4
SEAWEED -
SECURITY - FOOD - H2020 BRIEFING KTN -
SHARKS -
SHIPPING - GREEN SHIPS
SHOES - RECYCLING MARINE PLASTICS
SHRIMPS -
SMD - SOIL MACHINE DYNAMICS, TRENCHING, MINING
SONAR -
SOUPS - PLASTICS
SOUTHERN OCEAN - ANGEL
SQUID -
STARVATION & DEATH - FOOD INSECURITY
STEM PROJECTS - BOAT HULL LOW CARBON DESIGN
- ELECTRIC SPORTS CAR GULL WING DESIGN
STRAWS -
SUNGLASSES - SEA2SEA RECYCLED PLASTIC
SURFERS AGAINST SEWAGE - PLASTIC IN PARLIAMENT FEB 2018
SURVEY MONKEY - NATIONAL MARITIME & BLUE GROWTH
SVENSSON, LISA DR -
SYKE - FINNISH ENVIRONMENT INSTITUTE: PLAN 4 BLUE
SYMPOSIUM - AUTONOMY SHIPPING QUEST, LONDON 22 NOVEMBER 2018, SOCIETY MARITIME INDUSTRIES
- OCEANS, SEAS - HASTINGS, ST MARY IN THE CASTLE - SEPTEMBER 22 2018 UN ASSOCIATION UK
- BEXHILL ON SEA OBSERVER - HASTINGS ONLINE TIMES
TANK - WATER MODEL BOAT TESTING FACILITIES
- GIMBALS
- SEALING G4 & EPOXY
- WINCH
- WIND
TECHNOLOGY READINESS LEVELS (TRL) TRL 1 - TRL 2 - TRL 3 - TRL 4 - TRL 5 - TRL 6 - TRL 7 - TRL 8 - TRL 9 - TRL 10
THERESA MAY - ANNOUNCES £61.4 MILLION POUND WARCHEST TO FIGHT OCEAN POLLUTION - APRIL 2018
TRASH, MR - BALTIMORE RIVER WHEEL POWERED SKIMMER, JOHN KELLET
TUNA -
U N UNITED NATIONS - AFRICA FAO 2017 - OCEAN CONFERENCES - JUNE 2017
- ENVIRONMENT ASSEMBLY - UNAE3 NAIROBI DECEMBER 2017
- COP 1
- COP 2
- COP 3 - KYOTO PROTOCOL
- COP 4
- COP 5
- COP 6
- COP 7
- COP 8
- COP 9
- COP 10
- COP 11
- COP 12
- COP 13
- COP 14
- COP 15
- COP 16
- COP 17
- COP 18
- COP 19
- COP 20
- COP 21 - PARIS AGREEMENT
- COP 22
- COP 23 - BONN, GERMANY 2017
- COP 24 -
- LISA SVENSSON ON PLASTIC OCEAN WASTE
- SUSTAINABILITY DEVELOPMENT GOALS (SDG) 14 - JULY 2017
USA - PRESIDENT DONALD TRUMP
VEGANS -
VIRTUAL OCEAN - 3D REALITY EDUCATIONAL UNDERSEA EXPERIENCE & GAME
WAITROSE - MARINE CONSERVATION SOCIETY - BEACH CLEAN 2017
WASTE MANAGEMENT WORLD - UN WAR ON PLASTIC FEB 2017
WATER - DRINKING CONTAMINATION -
- TECHNOLOGY SUMMIT, FEB 2018 LONDON HILTON
WATO - WE ARE THE OCEANS
WEALDEN DISTRICT COUNCIL - CLIMATE CHANGE & WASTE
WHALES - STUDY GUARDIAN 22-8-17
WIND MAKING MACHINE (TEST TANK)
WOAA - WORLD OCEAN ANTI-PLASTIC ALLIANCE
WORLD BANK - WORLD BANK (MEDIA)
WORLD HEALTH ORGANIZATION - (WHO)
WORLD OCEANS DAY - BRIGHTON UNIVERSITY, EASTBOURNE 8 JUNE 2018
LINKS & REFERENCE
http://ec.europa.eu/environment/sustainable-development/SDGs/index_en.htm