BBC News, previously known as BBC News and Current Affairs, is a major arm of the BBC, responsible for the the corporation's news-gathering and production of news programmes on BBC television, radio and online. Producing almost 100 hours of output daily, the organisation is the largest news broadcaster in the world while carrying out the key objective of the BBC's Royal Charter to "collect news and information in any part of the world and in any manner that may be thought fit".
The Director of BBC News is currently Helen Boaden; she reports to Mark Byford, Deputy Director General and Head of the BBC Journalism group.
Based at the News Centre within BBC Television Centre (TVC), Wood Lane, London W12, the department operates regional centres across the United Kingdom as well as 44 news-gathering bureaux around the world. Of these bureaux, 41 are based outside the UK. Political coverage is based at the Millbank Studios in 4 Millbank in Westminster. With an annual budget of £350 million, BBC News consists of 3,500 staff, 2,000 of whom are journalists.
The organisation faces competition within the United Kingdom, from the rolling news channel Sky News, as well as ITN, a major provider of news services to commercial networks. Internationally, BBC News competes with other news providers regionally.
The Six O'Clock News was named most popular daily news programme in 2005, a position it currently maintains. The corporations 24 hour rolling news channel BBC News 24 was awarded the RTS News channel of the year award in 2006 for the first time in its history.
News A to Z directory, please click on the links below to find your favourite news or to contact the media to tell your story:
F.A.C.T. (Falsely Accused Carers and Teachers)
PO Box 3074
Cardiff CF3 3WZ
Tel: 029 2077 7499
E-mail: info@factuk.org
Website: www.factuk.org
Campaigning organisation and support group which provides help and advice to falsely accused and wrongly convicted carers and teachers throughout the UK. The website contains a range of information, leaflets, books and links.
Guidance for education staff and volunteers in schools
Website: www.lg-employers.gov.uk/conditions/education/allegations
This website has guidance on: 1) staff facing an allegation of abuse; 2) preventing 'abuse of trust' for education staff; and 3) the conduct of education staff working with young people.
False Allegations Support Organisation (FASO)
Support Organisation for Falsely Accused People (SOFAP)
People Against False Allegations of Abuse (PAFAA)
Unity Injustice - Fighting Family Injustice New site
Families Anti Social Services Inquiry Team (FASSIT)
The Five Per Centers Falsely Accused of Shaken Baby Syndrome
If you have been accused of child abuse by as a result of a 'recovered' memory during psychotherapy or counselling you might find the British False Memory Society website helpful. Similarly if you are a youth worker and have been falsely accused of child abuse you will find the FAYL website helpful.
If you have been wrongly convicted of a crime which you did not commit you will find the innocence web site and the innocent network useful.
SOME PROMINENT CASES:
A - Z of Sussex officer investigations
The above is just a few of a number of persons likely to be investigated in respect of certain cases brought against Wealden Action Group members, on the instigation of known Masons, councillors, or planning officers, many of which are themselves Masons.
LINKS and REFERENCE
Media resources Longsands College - [1]

History of the BBC - key dates page 4 BBC Heritage 1960s

History of the BBC - key dates page 5 BBC Heritage 1960s

Early Satellite Broadcasts 1960s & 70s, British TV History

1968 - A new field store converter for Mexico City Olympic Games 1960s Milestones, BBC Research Department

1970 - Digital line-store standards converter work commences 1970s Milestones, BBC Research Department

About BBC News Timeline of events - 1970s, BBC News

History of the BBC - key dates page 4 BBC Heritage 1970s

BAFTA 1982 - page 12 British Academy of Film and Television Arts - [2]

BAFTA 1982 - page 10 British Academy of Film and Television Arts

The worst reported war since the Crimean - Julian Barnes 25 February 2002, Guardian Unlimited

Media & War - The Falklands Conflict Imperial War Museum

BAFTA 1982 - page 2 British Academy of Film and Television Arts

About BBC News Timeline of events - 1980s, BBC News

The BBC's Editorial Values www.bbc.co.uk/

Davis, Douglas. "Hatred in the air: the BBC, Israel and Antisemitism" in Iganski, Paul & Kosmin, Barry. (eds) A New Anti-Semitism? Debating Judeophobia in 21st century Britain. Profile Books, 2003, p. 130.

hImpartiality Review: Israeli-Palestinian Conflict- BBC Governors].

BBC's coverage of Israeli-Palestinian conflict 'misleading' - Israel and the Middle East - Guardian Unlimited.

BBC World dropped for al-Jazeera English in Israel - Israel and the Middle East - Guardian Unlimited.

BBC Urdo taken off Pakistan radio - BBC News: 15 November 2005

Allen, John. The BBC News Styleguide (PDF)
---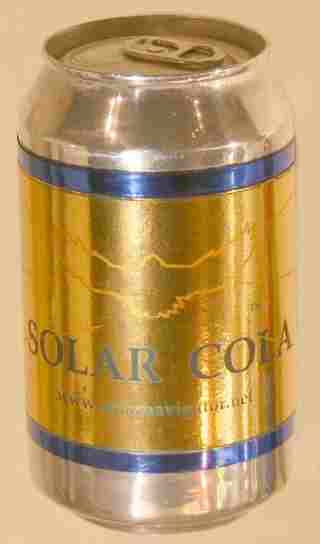 Solar Cola - the healthier alternative.
WE ACCEPT NO RESPONSIBILITY FOR THE ACCURACY OF ANY FEATURED LINKS