P
Palma [SLA], (Korea) +82-2-3452-9831 or http://www.palma-battery.biz/
PARTS AMERICA Autocraft, (US) contact local PartsAmerica.com (Advance Auto Parts, Checker Auto Parts, Schuck's Auto Supply and Kragen Auto Parts) store or http://www.partsamerica.com/
Peacebay Power Co., Ltd. Tel: 0086-22-28350108
NiMH battery, lithium cell, li-ion cell and battery packs, ISO 9001 approved.
Rm.1906 peace building No.243 Shaoxing Road, Tianjin, China, Tianjin, China 300201 FAX: 0086-22-28131934
Polar Battery Vancouver, [Marine], (Canada) +1-604-294-1891, 1-800-363-3550 or http://www.polarbattery.com/ Pro-Guide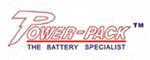 CLEScell International Battery Co.,Ltd Tel. 0086-13701548672
Alkaline/Carbon-Zinc, Pvc, foil & metal jacket dry batteries in shrink or blister packing.
A402 4F, International Science Zone, 328 Airport Road, Suzhou, Jiangsu China 215000
Tel. 0086-512-62882931 FAX: 0086 512 62882933

PT. Sariguna Putria Santika Tel: +62-21-4513506
Sealed lead acid batteries, nickel cadmium batteries, battery chargers and UPS.
Jl. Kelapa Cengkir Barat VIII, FO I/4, North Jakarta, DKI-Jakarta Indonesia 14240
FAX: +62-21-4508494
Power Battery, (Canada) +1-416-291-1925, 1-800-668-9303 or http://www.eastpenn-powerbattery.com/
Power Master [Deep Cycle]
Power Sports [AGM Motorcycle]
Power-Tech
Pro Master [Golf Cart]

Power Battery Co., Inc. Tel: 973-523-8630 Ext. 131
Valve Regulated, and Flooded Lead Acid Batteries and battery systems.
25 McLean Blvd., Paterson, New Jersey USA 07514
Powerfit, [Stationary Deep Cycle] http://networkpower.exide.com/
Premium 60
Prestolite, (US) contact local HiLo Auto Parts store or http://www.oreillyauto.com/
Prevailer [Black Case Gell Deep Cycle]
ProStart, (US) 1-800-737-2697, contact local Pep Boys Auto Parts store or http://www.pepboys.com/
Quick Start [formerly Wards, (US)]
Saem
PTI Battery Co., Ltd. Telephone: 86-755-27632642
13/14 Building,No.5 Industrial, Shenzhen, Guangdong China 518108
Power Kingdom Co., Ltd Tel: 0086-755-82129598, 25880085,25880091
Sealed lead acid batteries, valve regulated, mantenaince free, for UPS, alarm systems, emergency lighting.
5B, Block A, International Enterprise Bldg., Shangbu Rd., Shenzhen, China
FAX: 0086-755-82129117,25880085
Power-Cell Battery Products, LLC Telephone: (877) 469-4255
Lead acid and custom batteries, alkaline, lithium and medical equipment batteries.
2025 Glen Ellyn Rd, Glendale Heights, Illinois USA 60139
Power-Sonic Corporation Telephone: 619-661-2030 FAX: 619-661-3648
Rechargeable sealed lead acid batteries, nickel cadmium (NiCd's), nickel metal hydride, battery chargers for the above for UPS, telecom, alarm, and emergency lighting systems, and portable (solar) power applications.
9163-A Siempre Viva Road, San Diego, California USA 92154
Rechargeable, SLA, Carbon Zinc, Silver Oxide and custom battery assemblies, OEM applications, Alkaline, NiMh, NiCd, Lith-Ion, Lithium Polymer, Sea Water Activated Batteries.
750 Ensminger Road, Suite 106, Tonawanda, New York USA 14150
Powerzinc Electric, Inc. Telephone: (626) 810-3068 FAX: (626) 810-7400
Zinc-air fuel cell and zinc-air batteries. Licensing and franchising zinc-air fuel cell manufacturing technologies.
18623 E. Gale Avenue, City of Industry, California USA 91748
Powsys Technology Inc. Tel. 604-9518118
Sealed lead acid batteries, automotive starting batteries, industrial batteries, dc to ac power inverters, uninterruptable power supplies ups, diesel generator sets.
52-15488 101A Ave., Surrey, British Columbia Canada V3R0Z8
Q
Qingdao Chemetals Industries Co., Ltd., (China) +86-532-6069888 or http://www.chemetals.net/
Quanzhou Jinda Battery Co.,Ltd Tel: 865952562800
Nickel metal hydride, nickel cadmium, cordless phone batteries, cellular phone batteries.
Block2, Dongmei Industrial Zone, Fengze District, Quanzhou , Fujian China 362000
FAX: 86-595-2578339
Qualitec International, (Hong Kong) +852-2357-4268 or http://www.qualitechbattery.com/
Q-power
R
Rahimafrooz Batteries Limited Telephone: +880-2-9113696
Tubular plate vented deep cycle lead acid batteries for solar powered & wind generating installations.
705 West Nakhalpara, Tejgaon, Dhaka-1215, Bangladesh
Ramcar Batteries, http://www.ramcarusa.com/
Super Charge, (Australia) +61-2-9672-7574 http://www.supercharge.com.au/
Sea Master - Super Power - Macht, (Europe) - MSE

Renata Batteries Tel: +41 (0)61 975 75 75
Lithium batteries, lithium ion batteries, silver oxide batteries, zinc air batteries, battery connectors, battery accessories and watch batteries.
CH-4452 Itingen, Switzerland
Resource Battery Co., Ltd. Tel. +65-64479858 or +86-599-6230291
Sealed lead acid, emergency and automotive starting batteries.
Quanzhou FengZe District, Eastern Marina City Industrial Park, HongLi Da Street. , Fujian China 362000
Rockford Fosgate, (US) +1-480-967-3565, 1-800-366-2349 or http://www.rockfordfosgate.com/
Marine Starting - Min Kota
Runhua Battery Manufacture Co. Ltd Telephone: 86-523-6652566
Manufacture high capacity nimh batteries.
ZhangJiaQiao, Jiangyin, JiangSu China 225300
FAX: 86-523-6664326 Email: batteryman2001@yahoo.com.cn
---
BATTERY MANUFACTURERS A - Z